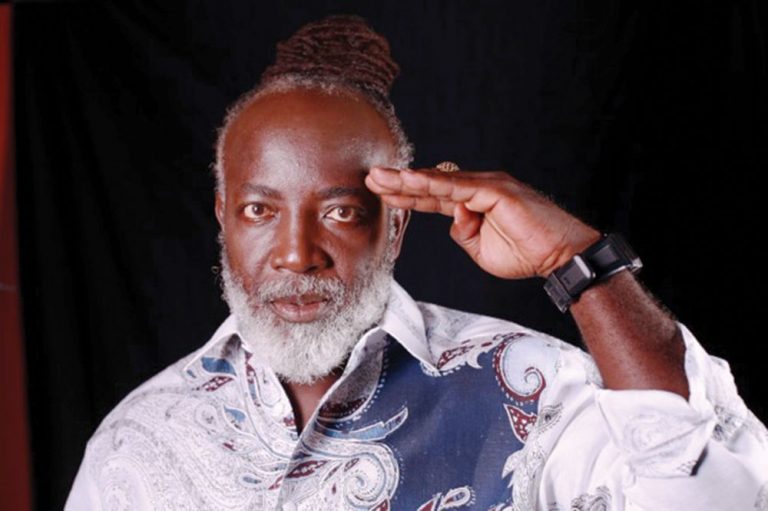 Features
January 13, 2017
Freddie McGregor to headline 14th Bequia Mount Gay Music Fest!
It's just one week to go before the much anticipated Bequia Tourism Association's Bequia Mount Gay Music Fest, which kicks off its 14th anniversary four-day event in Bequia, January 19 to 22.
Headliner out of Jamaica, reggae legend Freddie McGregor will perform at De Reef on Saturday night, joined by 2 Mile Hill from Barbados, and the Signal Band from Dominica. Sunday will feature Sweet Soca Man Baron out of Trinidad, with SVG's own Abuza, Dynamite, Yahpatto as well as K-Nectic, with Toby Armstrong of Barbados. Other visiting musicians will be the Xavier Strings from Trinidad, performing on Saturday afternoon.
Opening honours for the Music Fest go to the Frangipani Hotel, where the fabulous 14-piece Elite Steel Orchestra from St Vincent will perform on Thursday, 19 January from 9 p.m. Then on Friday, 20 January, thanks to Basil Charles, the Bequia Mount Gay Music Fest once again welcomes the Mustique Blues Festival to Bequia for one night only at the Bequia Plantation Hotel, featuring Joe Louis Walker, Ian Siegal, Zac Harmon, Dino Baptiste, Gregg Jackson and others, who will guarantee another superb night of entertainment dedicated to the blues at its very best.
On Saturday, January 21, there are two events: from 12.30 p.m., the Bequia Plantation Hotel in Belmont will be the venue for the "Afternoon Jam by the Beach", featuring visiting and locally based musicians from St Vincent and the Grenadines, with Canadian country songbird Leisa Way, and the spectacular Xavier Strings out of Trinidad. The Bequia Blues Band, the Honky Tonics, Andy Cruickshank and the Impac Band, among the many performing groups and artistes, will join them. It's a chilled afternoon of music in the hotel's beautiful gardens by the beach, with lots of delicious food and drinks.
Saturday night is Music Fest "fete" night at De Reef. The Signal Band opens the show with their unique Dominican sound. Saturday night's headliner will follow them, Freddie McGregor rocking Bequia to his wellknown legendary reggae songs. 2 Mile Hill will finish off the evening on a high, and for those who still want to party on, DJ Shatta will continue until.
The ever-popular Music Fest "Sunday by the Beach" at De Reef in Lower Bay is guaranteed to see huge crowds flocking to see a wide variety of acts, including the Bequia "Kids on Pan" Steel Orchestra, Barbados guitarist Toby Armstrong with SVG reggae artistes Abuza, Dynamite and Yaphatto. Feature performer Baron out of TNT will give us a flavour of his classic socas, with the evening concluding to a high voltage finish with K-Nectic out of St Vincent.
Tickets for all shows are on sale at Quik Print in St Vincent, and in Bequia at the Bequia Tourism Office, Lina's Delicatessen, De Reef, Bequia Technology Centre, and the Frangipani Hotel.
Ticket prices are EC$70 for advance single night tickets (EC$80 on the door). Tickets for Sunday afternoon are EC$35 (EC$40 at the door). An advance "weekender ticket" for all three evening ticketed events is available for a bargain EC$165. Admission to the Frangipani on Thursday is free, and the Saturday Afternoon Jam at $10, with children under 12 years old free.
The Bequia Mount Gay Music Fest is only possible because of the enthusiastic support it receives from local businesses, as well as the important Title Sponsorship from Mount Gay Rum. Gold Sponsorship is received from FLOW, Hairoun the Bequia Beach Hotel, the SVG Ministry of Tourism/SVG Tourism Authority, and Bequia Plantation. Contributing sponsors are Action Bequia, The St Vincent Cocoa Company, Sotheby's, Air Adelphi, Frangipani Hotel, De Reef, and Quik-Print (St Vincent).
The Bequia Mount Gay Music Fest is also generously supported by Basil's Bar Mustique, Nice Radio, Mountain Top Springs Water, Julie's Guest House, Mac's Pizzeria, Vintages Bequia (Agents for Mount Gay Rum), Bequia Technology Centre, WAG Service Station, Nichols Garage St Vincent, Compass Publishing, Outhouse Graphics.
For more information visit www.bequiatourism.com/bequiamusicfest and www.facebook.com/bequiamusicfest