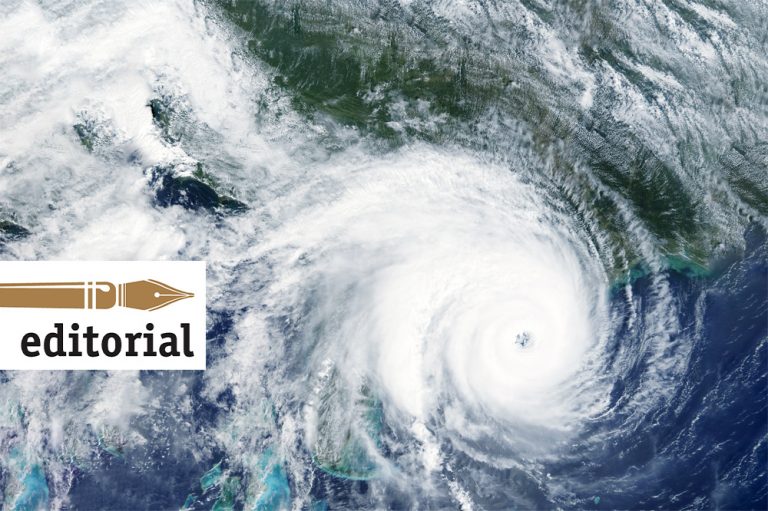 Dry season over? Hurricane season around the corner
Vincentians woke up yesterday morning to overcast skies and intermittent rain which persisted for most of the day For most of us, the rains could not have come soon enough. It was a most welcome occurrence heralding, we hope, the onset of the rainy season and relief from the long dry spell.
The 2023 dry season has had a serious impact on water systems here in St Vincent and the Grenadines, forcing the Central Water and Sewerage Authority (CWSA) to ration water supplies and appeal to residents to employ conservation techniques.
The dry season has again brought into focus the issues of the utilization of limited water resources, conservation and storage. Given these challenges, it continues to be a source of concern that we are still unable to make better use of water resources. Much of the rain which we will receive in the rainy season is allowed to run off to the sea because of limitations in our storage capacity. It is an issue which needs to be addressed on both the national and regional levels.
The long dry spell has had a negative effect on the agricultural sector at a time when we could well do without such setbacks. Agriculture has been receiving a battering in recent years, from the eruption of La Soufriere, extreme weather, pests and diseases and from man-made factors. The drought has added another layer of woes to this already-stressed sector.
This is particularly distressing, given the critical economic problems facing the entire region. Even before the drought, agriculture already faced enormous challenges throughout the Caribbean. The drought can only further complicate this situation. It will be important for the respective Ministries of Agriculture to do socio-economic assessments of the damage occasioned by the dry weather and to make appropriate plans for recovery.
There is also the damage, economically and ecologically, caused by fires during the drought. Damage has been done to both property and to our forests over these past few months. This too cries out for analysis and attention. We must here express our appreciation for the dedicated work of our firefighters and forestry personnel during the period.
Hopefully the drought is over, but with it comes the reminder that the hurricane season is about to begin. Our experiences over the years tell us that we cannot afford to drop our guard but must continue to be vigilant and to make adequate preparation for the challenges ahead.