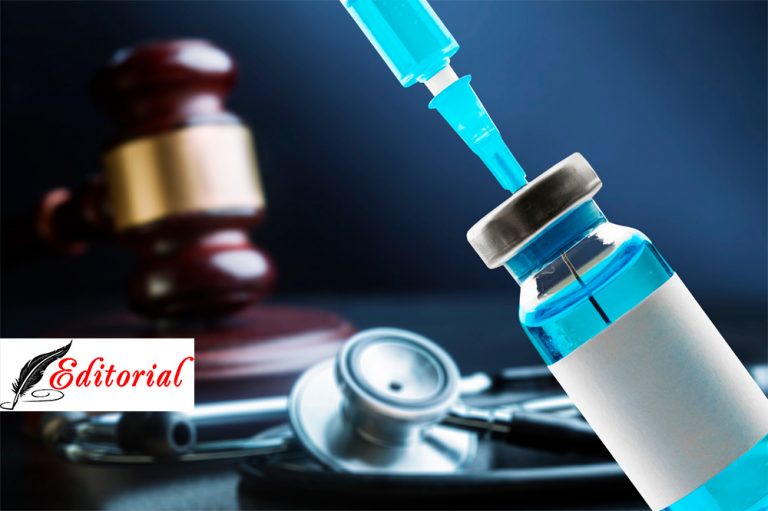 Wicked?
Since the government announced last month that it would appeal Justice Henry's judgment in the 'Vaccine Mandate' case, there have been accusations by some, that in doing so, the government is "wicked" and acting against its own people.
It is said that by prolonging the state of unemployment of the former public servants and by denying them the back pay and other damages ordered by the High Court, the government is acting in a manner that is most callous.
This view of the decision by the government to appeal is narrow and frankly, disingenuous.
This 'Vaccine Mandate' case is one of the most keenly watched lawsuits in the Caribbean coming out of the COVID-19 pandemic and when a decision is made, it will, for years, have consequences far beyond our shores. There must be complete clarity in relation to what powers governments have to make laws or pass orders in times of emergency and the procedures they ought to follow in doing so. Such clarity should not rest with a single judge. The appeal will be heard by a panel of three judges.
But are all those who remain unemployed unable to return to their jobs? Nine months ago, the government invited unvaccinated teachers to re-apply for their jobs, and from information we have been able to gather, more than 75 have returned to work. Necessity being the mother of invention, among the others, a few have established their own businesses and perhaps may not want to return to their former employers. Others have since quietly found employment in the private sector.
By no means are we saying that the dismissed workers have not been disadvantaged. But by their own actions, their pain can be limited or worsened. Any return to work for those who remain unemployed will in no way affect their eligibility for back pay and other damages should the Appeal Court uphold the judgement of Justice Henry. But if the government wins on appeal, the unemployed public servants will have denied themselves the opportunity to be employed for the several months since the invitation was issued to return to work last July.
This 'Vaccine Mandate' case is bigger than any individual or group of individuals. Coming out of this testing period brought about by COVID-19, which almost ripped our country apart, we should at least have settled law on how to proceed in such circumstances. To do otherwise would be irresponsible.