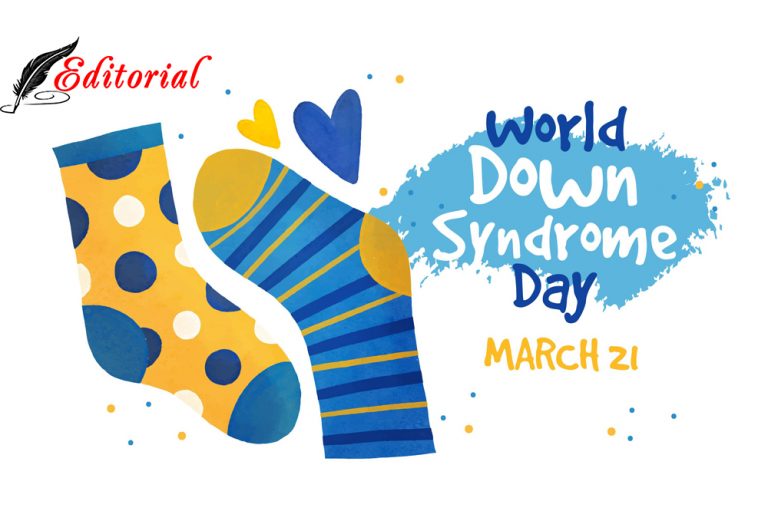 On World Down Syndrome Day let's go further than wearing mismatched socks
Today, March 21, 2023 is World Down Syndrome Day, a day set aside to raise public awareness, promote inclusivity, encourage advocacy, and support the wellbeing of those living with Down Syndrome.
Down Syndrome is a disorder that occurs when there is a duplication of the 21st chromosome, which affects approximately 6000 babies (less than one per cent) born every year. It is the most common chromosomal disorder in humans.
Many children with Down Syndrome lead healthy, active lives. They can go to school, participate in activities and enjoy being social with others. In adulthood, many persons with Down Syndrome are gainfully employed, form romantic partnerships, get married and live fulfilled lives.
March 21 (the 21st day of third month) was chosen as World Down Syndrome Day as a nod to the 21st chromosome, which when duplicated, causes the disorder. The day was first celebrated 11 years ago in 2012.
This year, the celebrations are being held under the theme "with us not for us" and in St Vincent and the Grenadines, are being led by The School for Children with Special Needs (SCSN). The SCSN is asking that we, the members of the public, wear mismatched socks today as an outward sign of our support and acceptance.
Wearing mismatched socks for a few hours is easy. Changing our attitudes towards persons with Down Syndrome is more difficult. Certainly, we have come a long way from two decades ago in terms of our attitude to and acceptance of people with Down Syndrome, but we still have much further to go.
Knowledge and familiarity bring acceptance. How many of us can count someone with Down Syndrome among our friends or even among persons with whom we have had a conversation in the last year?
Today is as good a day as any to see how much more we can learn about the disorder and find ways to include persons living with Down Syndrome in our circles.
As the theme suggests, we are celebrating with them, not for them. But in order to do so, we must first get to know them, understand them, then include them, embrace them and celebrate with them.