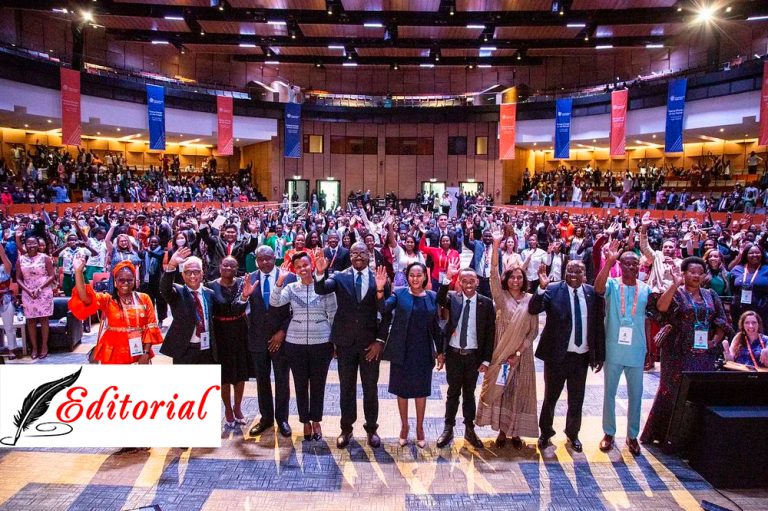 Editorial
January 31, 2023
Commonwealth Year of Youth – Vincentians encouraged to get involved
Yesterday, at Marlborough House in London, The Commonwealth Secretariat officially launched 2023 as the Commonwealth Year of Youth.
The special designation for the Year of Youth comes from a mandate by Commonwealth Heads of Government who met in Kigali, Rwanda in June 2022. There, Heads declared that 2023 be focused on empowering young people, stakeholders and governments, to speed up progress on youth-focused issues.
With 60 per cent of the 2.5 billion people that make up the Commonwealth being under the age of 30, it is clear why the Heads have prioritized youth-focused issues.
The Year of Youth will run for 12 months beginning yesterday January 30, during which a vibrant youth programme will be unveiled with the objective of unlocking the potential of young people all over the Commonwealth.
2023 marks the 50th anniversary since the establishment of the Commonwealth Youth Programme as well as the 10th anniversary of the Commonwealth Charter, which expresses the commitment of member states to the development of free and democratic societies and the promotion of peace and prosperity to improve the lives of all the people of the Commonwealth.
Among the highlights of the year are the Commonwealth Youth Awards Ceremony, the Commonwealth Youth Games in Trinidad and Tobago and the 10,000 free e-learning digital training courses that have been made available to young people in the Commonwealth.
Young people in St Vincent and the Grenadines and the rest of the Caribbean should not let these opportunities pass them by. The free e-learning courses that have been made available in conjunction with Simplilearn, have already been launched in the Caribbean, with 200 scholarships having been set aside for learners in St Vincent and the Grenadines.
The online training, developed in conjunction with leading industry experts from IBM, Microsoft, Meta and others, includes courses in artificial intelligence, machine learning, data science, cybersecurity and software development. Each learner will receive a certificate upon completing the course.
Also, participation in the Commonwealth Youth Games is a once in a lifetime opportunity for our athletes and from all reports, Trinidad and Tobago is planning an event that only the Trinis know how to pull off.
But the year is not just about opportunities that have been made available for our youth. It is a platform for bringing our young people together, increasing awareness and readying them for leadership within their respective countries and the Commonwealth.
We congratulate the Commonwealth on this initiative and encourage young people throughout the 56 member states, including here in St Vincent to participate fully.
The success of the Commonwealth rests on the continued commitment and contributions of young people on this our shared journey to promote peace, democracy and development.