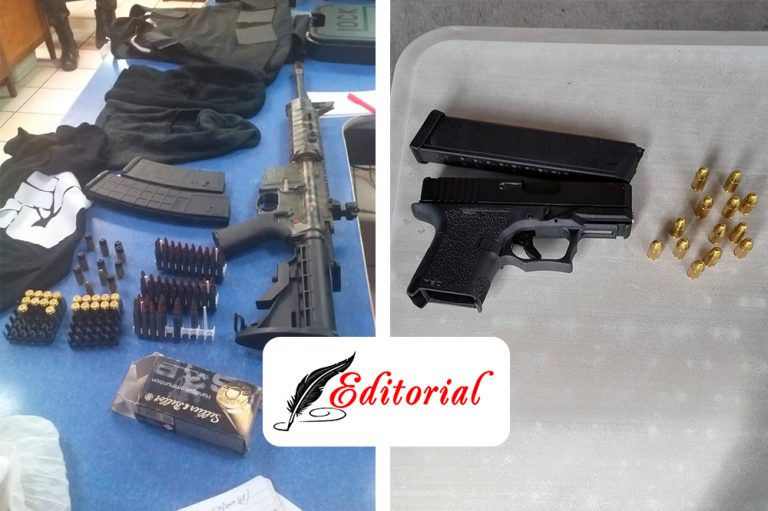 Editorial
January 27, 2023
Unlicensed guns, homicides and our young men
Concerns continue to be expressed throughout our society about the homicide rate, particularly involving the use of guns.
This proliferation of the use of illegal firearms in the spate of homicides has stimulated wider concerns, not just here, but around the region.
Now that St Vincent and the Grenadines has assumed the presidency of the Community of Latin American and Caribbean States (CELAC), it must now lead the way in addressing a concern raised by the regional group, that of the large quantities of illegal guns in the region that originate primarily from the United States (US).
This first month of 2023 for instance, there have so far been 45 mass shootings in US, during which 262 people were either killed or injured. Although alarming, this is not unusual for our big brother to the north and yet there seems to be no political will there to take decisive action to curb the ease of accessibility of guns in that country. The ready availability of guns in the US provides easy opportunity for criminal elements to increase their illegal earnings through exports to the rest of the hemisphere.
Another regional concern revolves around Trinidad and Tobago where in this still unfinished month of January, there have been more homicides than the days of the month, 44 murders in the first 25 days. Again, most of these have involved the use of illegal firearms. The twin-island republic is suspected of being a conduit for the trafficking of the deadly illegal cargo.
All of this cries out loud for urgent attention. It has not been stated what approach CELAC intends to take regionally, but here in St Vincent and the Grenadines, Prime Minister Dr Ralph Gonsalves, who is also Minister of National Security, has publicly called for more police "boots on the ground", meaning a greater police presence in communities. He has also spoken of the greatly increased funding and provision of resources, including human ones, to the Royal St Vincent and the Grenadines Police Force (RSVGPF).
Recently, we have noted an increased presence of armed police officers in certain neighbourhoods in Kingstown, and law enforcement seems to have stepped up the frequency of raids in locales where arms and ammunition are suspected of being stored. The RSVGPF seems to have been having some success as over the last eight weeks or so, the public has been presented with evidence of their findings on five or six occasions.
We commend the constabulary on their progress thus far, but efforts must be sustained and cannot rely solely on the deployment of increased resources in the hotspots. Alongside these, there must be a deep analysis of the situation in order to arrive at a lasting solution, particularly as it relates to the involvement of young men, both as alleged perpetrators and, sadly, as victims.