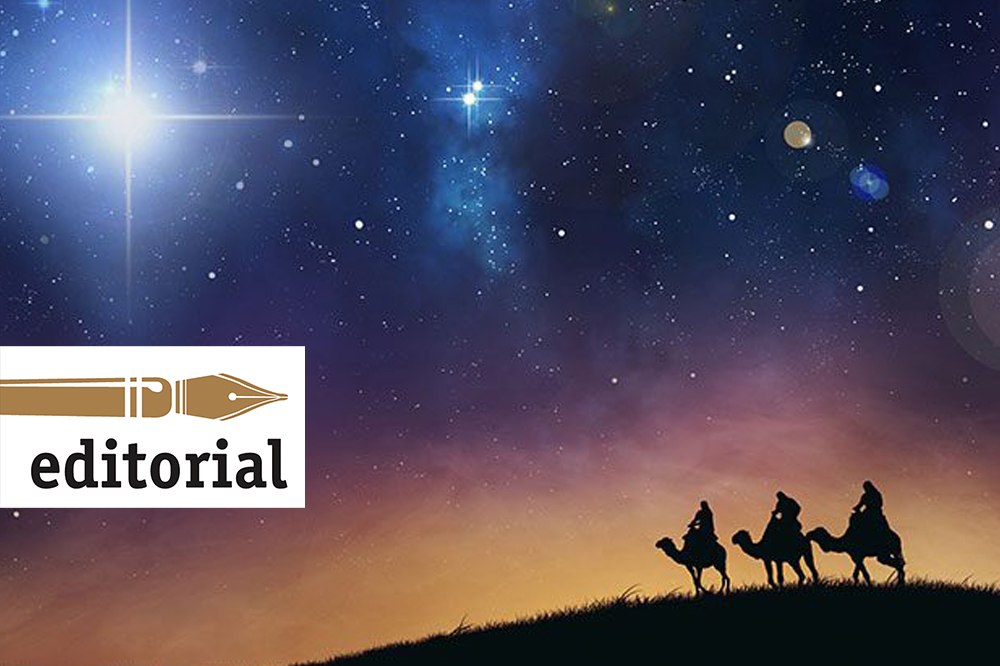 Editorial
December 23, 2022
Choose hope over despair, light over darkness
The story about the Star of Bethlehem appears in the Gospel of Matthew, Chapter 2 and speaks of the three wise men from the East who were inspired to follow it. The star led them to Jesus and his birthplace in Bethlehem. The star was a guiding light.
For centuries, sailors also used stars to guide them to their destinations.
In the context of today's world and the many challenges life throws at us, we too must seek light over darkness and hope over despair as we navigate our way through life.
Christians believe that the source of all light is the Light of Christ that proceeds from God through Christ and gives life and light to all things.
Light may also come in the form of people, events or even the light from our own reflection.
A person who encourages and mentors another to press on just when they are at the point of giving up, is a source of light. Events that reveal lessons about right and wrong, good and bad, failure and success are stars to steer by.
Many times the solutions to our problems lie within us but can only be tapped into if we take the time to reflect and soul search. We must not develop the habit of blaming others for our lack of progress when we fail to make use of opportunities that exist right in front of us. Instead of cursing the dark, we should light a candle.
Let us also seek to be lights in the lives of others as we reflect the love of Jesus Christ.
This Christmas, why not choose light over darkness, hope over despair.
The Chair, Board of the Directors, Management and Staff of Interactive Media Limited, publishers of Searchlight wish everyone a peaceful Christmas season and a New Year that overflows with prosperity and love.