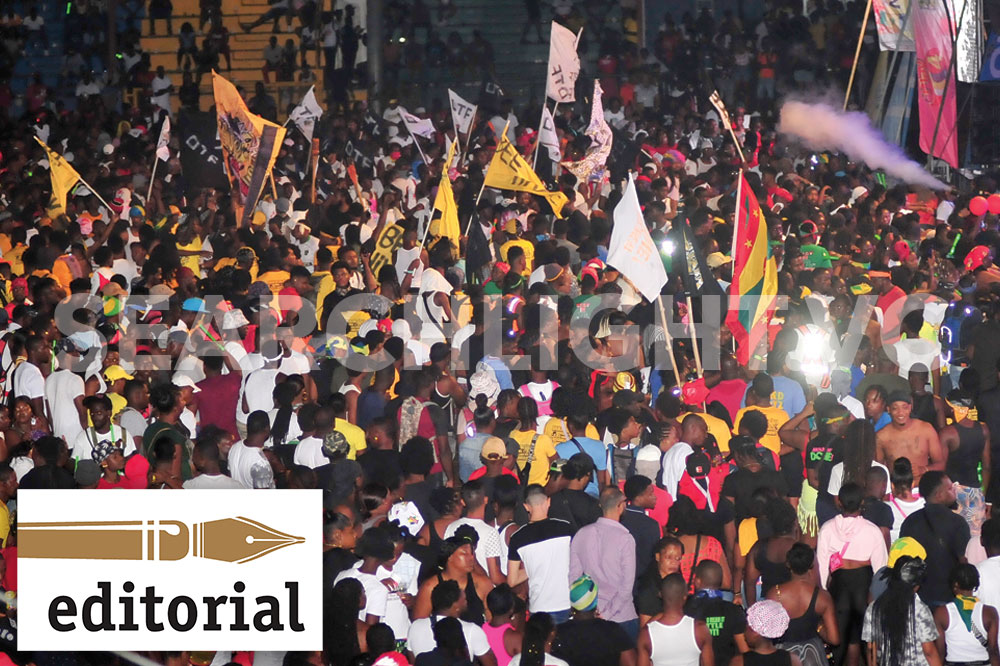 Editorial
October 4, 2022
All pandemics end – Covid-19 is no different
The evidence is all around us.
Life in St Vincent and the Grenadines seems to have returned to its pre-pandemic mode.
Attendance at social events is up and if one takes a cursory look around at football matches, funerals, weddings, training workshops and graduation ceremonies for example, there is little to no observance of COVID-19 protocols.
Masking, sanitizing and social distancing have all broadly collapsed in most environments, save health facilities and other places frequented by the vulnerable.
The Government has yet to pronounce its official position on the public health risk that COVID-19 poses to St Vincent and the Grenadines at present, but by its actions, we can discern that its focus, compared with a year or two ago, has changed.
COVID-19 control measures at ports of entry have all been removed; no one is required to declare his or her vaccination status.
Similarly, unvaccinated teachers, who almost one year ago were not allowed to enter classrooms have been invited to reapply for their jobs.
This posture by members of the public and by the Government is not without reason.
The lethality of the virus has changed – the current variants simply do not kill as many people as did the first variants with which the world had
to contend. This is partly because Vincentians, like people the world over, are benefiting from widespread inoculation, either through vaccination or natural infection.
The latest updates from the Ministry of Health say officially, there are no active recorded cases in the country.
COVID-19 as a virus has not disappeared, but its ability to overwhelm health systems and kill millions of people has been significantly reduced. Additionally, we now have therapies that work well to save the lives of the infected.
But we can rejoice that we are at this point today. One year ago, we questioned when, how and if the pandemic would end.
We are living the answer to that question.