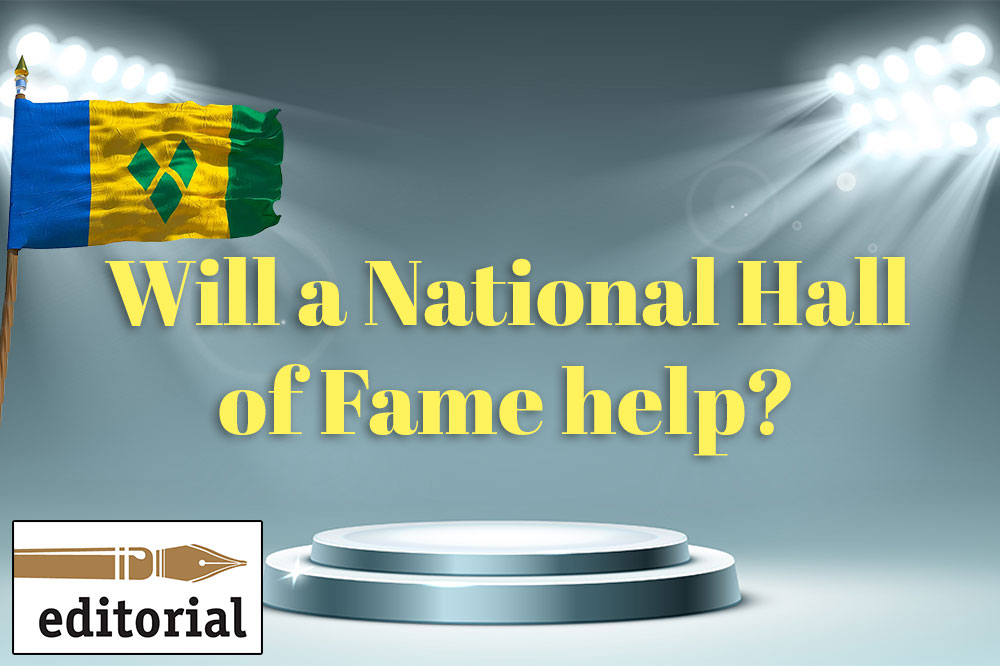 Editorial
September 27, 2022
Will a National Hall of Fame help?
A COUPLE WEEKS AGO, one of our biggest national heroes of the past, national football icon, captain and coach Rudy Boucher passed away in NewYork after a battle with illness. He had the honour in our year of independence, 1979, to be national coach when our national football team placed second to world-ranked Haiti in the Caribbean Football Union's championship, our best showing ever.
Rudy is a legendary character in Vincentian football history from the mid-sixties to the eighties, emerging as one of the greatest players, arguably the best, that we have produced and exhibiting a brand of football way beyond its time to match his fiercely competitive manner.
Such was his immense talent that he was renowned, not just in St Vincent and the Grenadines, but throughout the Windward Islands and in such countries like Trinidad and Tobago and Barbados in the rest of the region.
It is a pity that opportunities to play professional football then were not as readily available as they are today where footballers of far lesser quality have gotten the opportunity to play in Europe, Asia and North America.
It is a sad reflection of our society that his death has not gotten the publicity and attention that such a titan of our sports deserves.
This Friday, SEARCHLIGHT will pay tribute to this Vincentian football genius with a special feature.
Ours is a glaring demonstration of our lack of historical memory, a factor which contributes to that unbridled chain of continuity so necessary for development.
That absence of historical memory is time and again in evidence.When we send sporting stars to compete abroad for instance, they themselves and many in the leadership of the organizations which they represent cannot make the historical connections.
Thus our participants in the 2022 Commonwealth Games in Birmingham were stepping into the shoes of the likes of weightlifters George Manners and Maurice King, early competitors when those Games were known as the British Empire Games. Left-arm fast bowler Obed McCoy has not only followed Winston Davis and Nixon McLean in bowling for English counties, his countryman Charles Ollivierre opened that door for him and other Caribbean cricketers when he became the first from our region to play county cricket professionally more than a century ago.
It is not just in sport, it is a national failing. We have made some progress in honouring our sporting heroes by annual award ceremonies but there is paucity, if not absence of historical records to facilitate connectivity and continuity, so vital in building national pride. We have the technological tools today to aid us in the pursuit of building data bases, let us use them among other tools.
A National Hall of Fame is necessary to teach our younger ones about the exploits of the pioneers like Rudy Boucher who with other sporting champions of the past, like netballers, put us firmly on the sporting map.