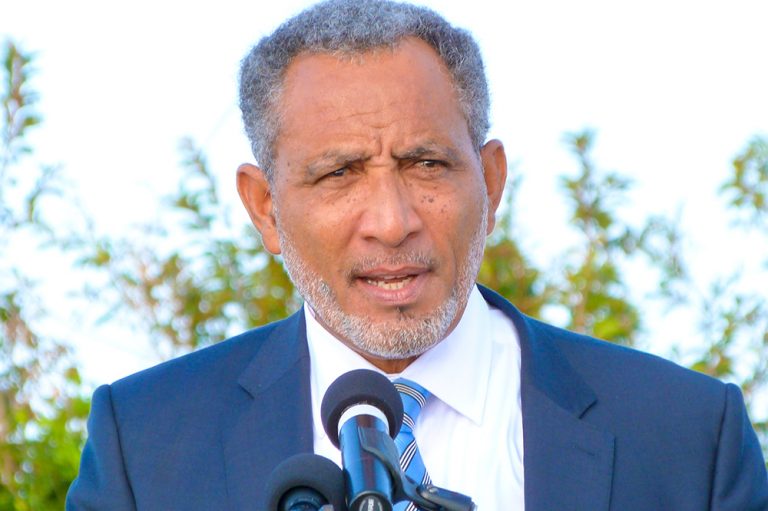 Easter Messages
April 9, 2020
Covid-19 cannot shake our love for Christ – Dr Friday
DR THE HON GODWIN FRIDAY, LEADER OF THE OPPOSITION
EASTER MESSAGE, APRIL 2020
Easter is the most important time for Christians.
We remember Christ's death on the cross for our sins, and give thanks for the promise of redemption afforded by his resurrection.
Over the last four months, the world has faced some dark moments, from the report of a pneumonia of unknown cause detected in Wuhan, China, on December 31, 2019, to the declaration of a Public Health Emergency of International Concern on January 30, 2020 and the naming of the new coronavirus disease: COVID-19 on February 11, 2020 by the WHO.
Since that time, over 1.4 million persons have been affected globally and over 79,000 have died. St. Vincent and the Grenadines has not been spared. To date we have eight confirmed cases of the Covid-19, thankfully with no deaths.
This virus has significantly altered our lives, our relations with one another and with people the world over.
We listen to the harrowing reports of the suffering of those affected and the plight of their families. We marvel at the selflessness of our health care professionals and support staff. As we hear of the victims and survivors of this contagion, we recognize how vital the love and support they have received from their friends, family and neighbours have been to them as they begin to rebuild their lives. In the bravery of those facing adversity, the dedication of our emergency services, and the generosity of local communities, we see the triumph of the human spirit.
Easter is a time of love and hope. Christ who died for us will not let us suffer more than we can bear.
Believers, in the face of this silent, faceless deadly enemy, remain faithful.
Here in SVG, while we cannot worship as before, and may have to adjust how we worship, Covid-19 cannot shake our love for Christ and belief in God.
Consider one another at this Easter time and be safe.
God bless you.