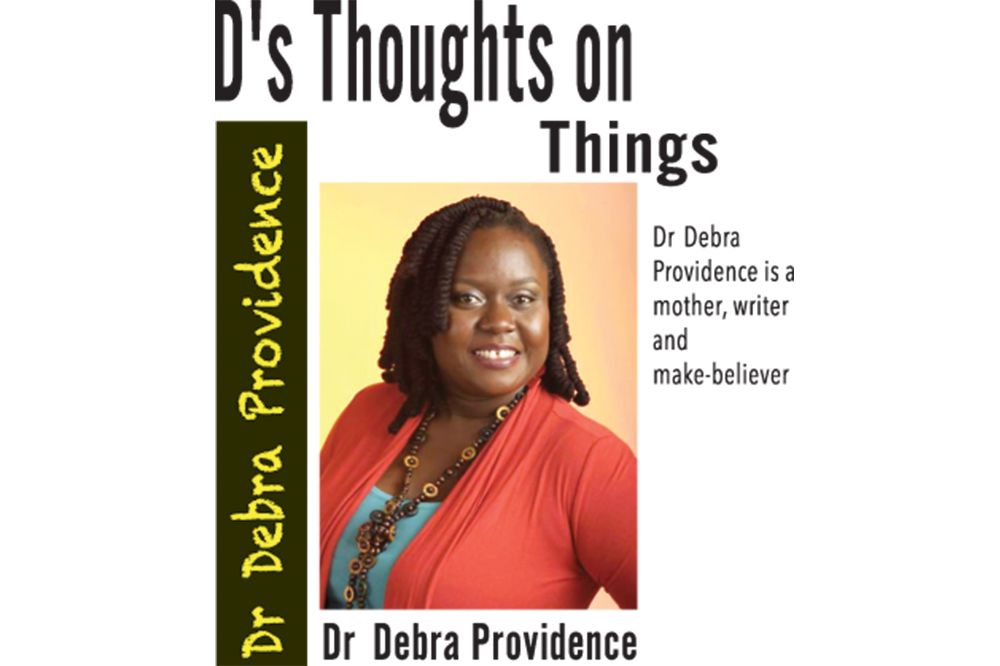 D's Thoughts on things
September 12, 2017
Hair story…learning on my (new) natural hair journey
In 1998, before it became a 'movement', I took the decision to embrace my natural hair. I sat at the kitchen table and cut off all the chemically straightened ends of my hair, much to the shock of my household. That was the beginning of my first natural hair journey. Back then, I had very little knowledge of how to care for my unprocessed hair. The tools available then consisted of a comb, shampoo, conditioner, and Murray's Bees Wax and they, for the most part, did the work. It is almost 20 years later and I have started another natural hair journey. Much has changed. There is a deluge of knowledge available via the interwebs on how to care for and style black women's natural hair. There are so many more products from which to choose that when I first started to research this, I suffered from information fatigue.
I have learned that our hair is fragile and that has a lot to do with the shape of its follicles. Its curly, kinky nature requires a lot more care and moisturization that it often does not get. Lack of moisture leads to breakage and hair that is slow in growth. I learned about Liquid Oil Cream (LOC) or Liquid Cream Oil (LCO) methods, the fact that frequent manipulation (i.e. styling and combing your hair too often) can lead to breakage. I have also learned about hair porosity and how that plays into moisture retention. I also now know that I was rocking a "twist out" back on my first journey, but didn't know it at the time.
It's a whole thing
One of the ironies of afro-textured hair is that it works great to protect our heads from harmful UV rays, but it is also fragile and requires its own proper care and protection. This new journey has caused me to re-evaluate some of my own thoughts on how women wear their hair. For example, some strategies for protecting natural hair include wearing wigs, weaves, and braids of the synthetic and human hair variety. For some women, wigs and extensions have a purpose beyond just aesthetics. They are actually useful for protecting women's hair from damaging environmental elements. Thus, when women wear wigs and braids, they are literally wearing armour…for their hair.
In my new journey, I have been searching for community, both online and in real life. If I am in a queue in a bank or paying a bill somewhere, and my tablet is out of charge, I count the number women who sport their afro-textured hair and I've noticed that, more often than not, there are numerous women and girls sporting kinky, curly puffs, twists or full blown afros. Another set would be wearing their hair in braided extensions.
I am happy to see so many younger women and girls especially, sporting their hair in its natural state. I am not sure if it means a conscious awakening of how beautiful afro-textured hair is, or if there is another reason, but it is still something that gets a smile out of me whenever I see it.
I resist the urge to hail a young sister with her glorious mane saying "I see you, sis, with them curls for the ages, come through." But I smile instead, happy in the thought that there are others like me on this beautiful journey.