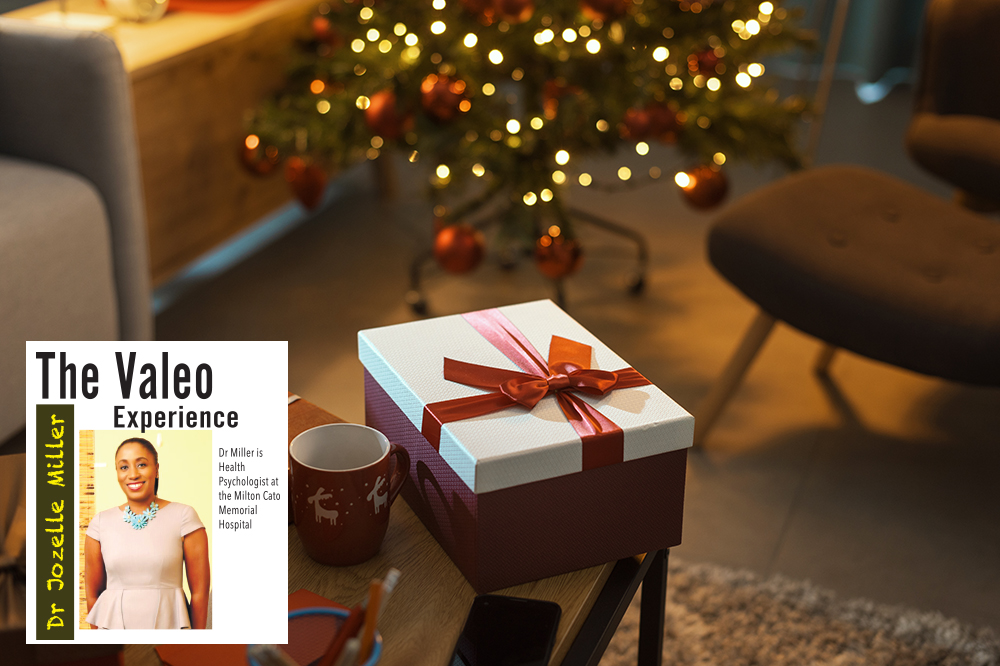 Dr Jozelle Miller
December 6, 2022
Grieving at Christmas
THE CHRISTMAS holidays are all about celebrating the values that bring us together in life, such as our family and friends. These important connections can bring us unity through togetherness, generosity, and gratitude. For the Christian community it is the time to pause and acknowledge the birth of Jesus Christ and it is a time filled with the sharing of love and kindness.
One of the best ways to celebrate with our loved ones is by gathering and vocalizing our appreciation for one another. Studies show that practising gratitude regularly can make us happier by increasing our mental health, enhancing positive emotions, boosting our self-esteem, and reducing negativity.
Although the holidays are meant for positive and uplifting reflection, there are some who may find it difficult to do so, due to the loss of a loved one.
Speaking from my personal experience of losing loved ones, I can say that the festive season can feel awful and be difficult to navigate; learning to juggle the intense feelings of grief alongside the joy and love that is experienced mostly at this time.
Though it is hard, there are a few things you can do over the holidays that will improve your emotional well being and help you cope. If you're feeling low, remember you are not alone and that there's always someone you can talk to.
Ideas for coping
This may have been a time you usually spent with the person you've lost, so it's completely normal to feel sad that they're no longer with you.You may react more sensitively to things or feel detached from those around you.
Things you can do that might help
Allow yourself some time out to feel sad and think about the person you love.
Think about all the things you liked about the person.
Do something that you used to do together.
Write a letter to the person.
Revisit a favourite spot where you spent time together.
Share some of your memories of them with others.
Look after yourself
Accept that this could be a tough time for you and that you might need to treat yourself with a bit of extra care. If possible, make some time each day to treat yourself to something you enjoy. Here are some things you might try: n Go to the beach or to the park for some exercise.
Go for a walk.
Read a book or watch a movie.
Listen to music.
Treat yourself to your favourite meal or try something new.
Have a massage.
Hang out with friends.
It's okay to enjoy this time
You might find it difficult to celebrate when you're missing someone you love.
You might experience a whole range of emotions, including sadness, guilt, or even excitement. Getting together with family and close friends may be a chance to remember the good times and to laugh. Remember, having fun isn't a sign that you don't miss the person you've lost.
You owe it to yourself to live each day as if it were your last. Embrace life and make new memories even as you remember your loved one in your heart.