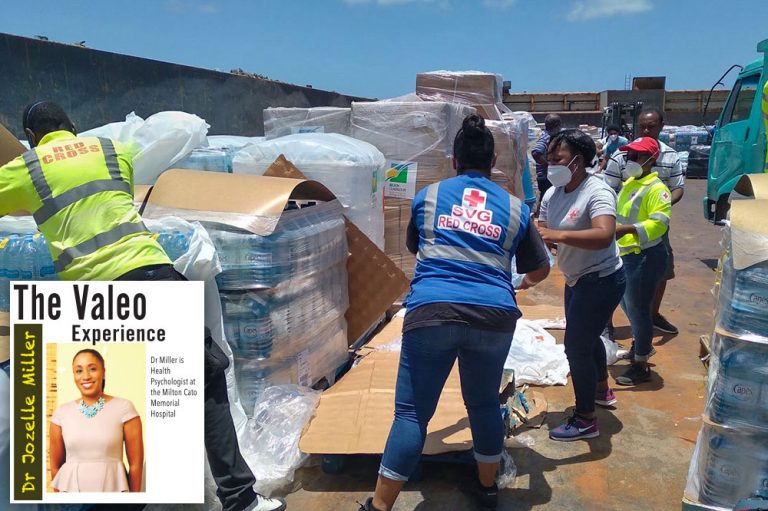 Dr Jozelle Miller
September 6, 2022
Make a difference…
What does it mean to make a difference? Have you ever thought about making a difference?
Making a difference speaks to the ability to impact or have significant effect on a person or situation. There are many ways for individuals to make a difference in their own lives and the lives of others. Some people choose to be part of an organization sharing kindness, time, finances, and other things with those who are less fortunate. Others choose the road less travelled such as mission work in foreign countries. Sometimes these missions lead them to places far from their homes…sometimes the same issues they have a passion for lead them right to their back yard. It doesn't really matter where you decide to make an impact, it only truly matters that you actually do make a difference.
Making a difference should not be seasonal. Many altruistic acts are usually done during Christmas and Easter. These distinct religious celebrations most times give the impetus to want to do good…but what about the other days of the year?
Key Behaviours of people who make a difference in the world:
1. They dedicate themselves to what gives their life meaning and purpose.
2. They commit to continually bettering themselves; strive to be the best version of you.
3. They engage with people in open, mutually beneficial ways. Those with huge positive influence understand the power of relationships, connection, and engaging with the world openly.
4. They invest time and energy not in what is, but what can be. They aim to make the future better.
5. They share what they know; they hold the universal principle…"the more you give, the more you get."
6. They strive to uplift others as they move higher. They understand that a legacy cannot be built by themselves…others must be equally empowered.
7. They use their power and influence well. They understand the widespread influence they have, the power they have to build up and elevate, or tear down. They take it seriously, as a special honour and responsibility not to be flaunted or misused. They understand their special role, and accept it with grace, compassion, and care.
How to make a difference
Many people believe that they don't have what it takes to make a difference to the world. They believe only people like Mahatma Gandhi, Mother Teresa, Thomas Edison, Albert Einstein, Bill Gates, and the likes, are capable of making a difference.
The truth is, every one of us is put in this world to contribute and make a difference to the world in our own unique way. It need not be anything out of the world. It just needs to be something you do with the intention of 'doing good'.
Here are some tips on how you can make that difference….
1. Don't think that it has to be a huge task. It can be a simple act…just picture how much it would mean to someone if you offer a shelter under your umbrella from the pouring rain!
2. Start now….it requires no big qualification or experience. It only requires a good heart. Every little act counts and always remember your contribution is never too small…it all matters.
3. Remember the most profound and significant gifts we can offer to the world are happiness and love. Too often, we're too indulged in our own gratifications that we forget there are people in this world who we can make a little happier and feel more loved.