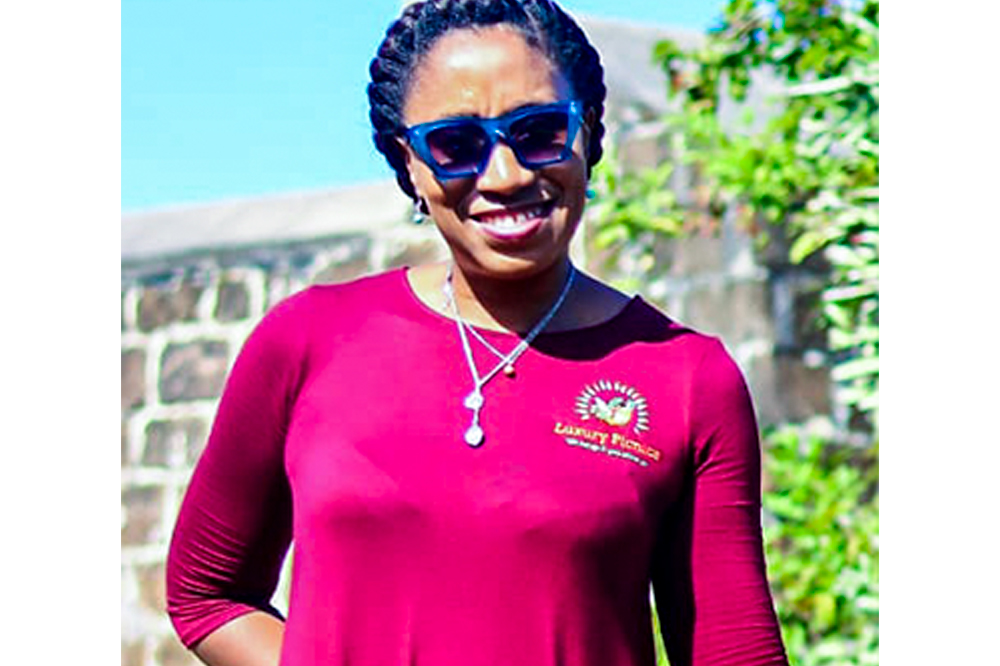 Dr Jozelle Miller
June 29, 2021
COVID19 taking a toll on overall health – Dr Miller
THE MENTAL HEALTH of employees has been negatively impacted by the COVID-19 pandemic says clinical psychologist Dr. Jozelle Miller.
Miller, the Chief Executive Officer (CEO) of Valeo Experience (a centre that promotes holistic wellness) said COVID-19 has caused the way we work to change, and a lot of persons are stressed.
"The unanticipated shift to work from home during COVID-19, having to get used to the shift system, some days on some days off, juggling children at home during online school, has taken quite a toll on the employees mental health," Dr. Miller said at a panel discussion held on Tuesday June 22 at the Peace Memorial Hall as part of Public Service Week activities.
She said there are many that would say, "I can't even find a breathing space in the comfort of my own home," while she noted that the COVID-19 situation has precipitated stress in the professional and family life and personal finances of employees.
"It is therefore imperative that we have this conversation that addresses the need to ensure that our employees' well-being, being their physical or mental health, is catered for so that we can allow persons to feel some sense of happiness and job satisfaction," Dr. Miller said.
She stressed that work/ life balance is an important aspect in maintaining the rhythm between personal life and professional life.
"Remote working, or work from home, has become part of our daily routine which is now not limited only to our office space, but even our family space as well, because now your office is at your home," Dr. Miller noted.
"Believing therefore that our human resource is our number one asset and priority, it is critical that we speak to their mental state and provide guidance and support to help manage their anxiety, maintain productivity and overall functioning,' the psychologists suggested.
However, she said that amidst the stressful constraints of this new normal, employees still need to prioritise their job, and that means, no matter what, employees still need to put a very high importance on job performance.
"I think now more than ever we have to hold on to a high level of professionalism, and swiftly do away with the rhetoric that says that public servants don't get fired, which has for years, fuelled a sad misrepresentation
that public servants don't work hard or take their role seriously; that there is a level of mediocrity that obtains in the way in which some jobs are performed," Dr. Miller added.
She said that this change in operation has now opened the eyes of people to the reality of a fragile economy which suggests that no position is safe, and complacency cannot be accepted, so we must strive to do better and elevate our game and response to the new requirements.
"The last thing either of us would want to hear is that we have lost our job, so we have to maintain good work ethic, good stewardship and responsibility, and what does that mean… as public servants one of the questions we need to ask repeatedly and ask ourselves and be honest in the response is, have I been doing my best?"
Giving some advice on how to maintain mental and physical health, Dr, Miller suggested that persons must focus on how they eat, sleep and engage socially.
She said if you are unable to eat on time, make wise choices when you can eat while trying to get, minimum, seven hours of rest.
She encouraged persons also to keep their mind at ease and be mindful of mental fatigue, distress and breakdown, and practice having positive thoughts while learning to manage stress levels with things like breathing exercises.
She added, that social well-being is important, and while you may physically distance yourself, that does not mean socially distancing, as one can keep up with friends and family through technology.
"The negative effects of COVID-19 on mental health has attracted lots of interest, but little attention has focused on its positive effects and possible post traumatic growth," Dr. Miller concluded.