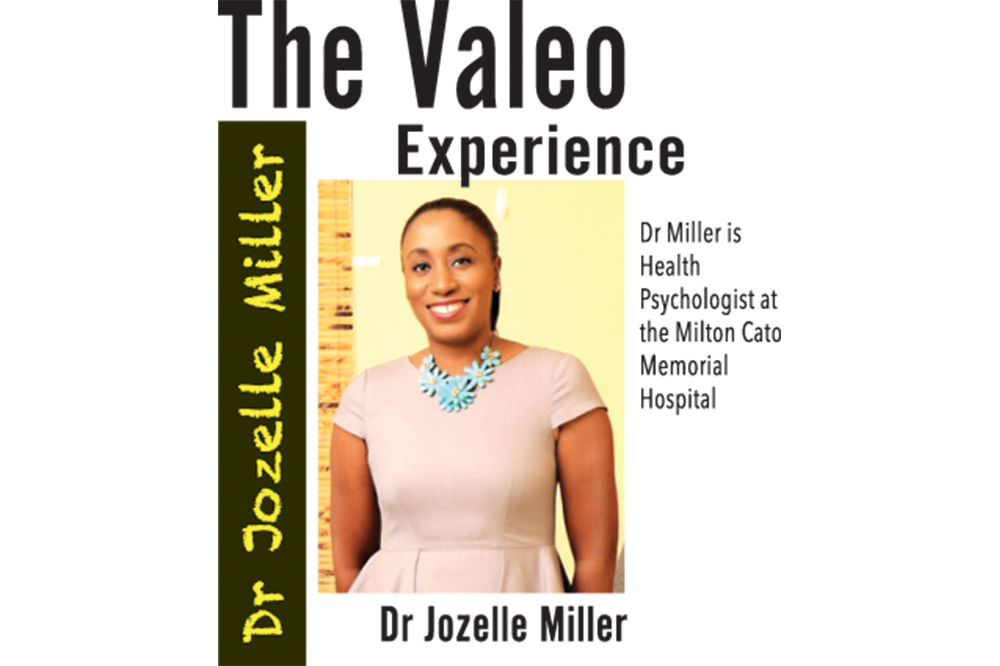 Dr Jozelle Miller
February 2, 2021
How can you be mentally prepared for disaster?
Whether natural or manmade, disasters cause many of us to feel increased levels of stress and anxiety, and for those already dealing with mental health issues, can prove to be even more challenging. Stockpiling supplies, such as water, food, batteries and other emergency items to meet physical needs, not only helps us to be prepared, but also gives us a sense of control and calmness in the event of a disaster — we at least have a plan.
However, disaster preparedness doesn't stop at taking care of the physical needs. Protecting your mental well-being and that of your agency patrons is also a major factor in how you "weather the storm." According to The American Public Health Association (APHA) says, "Strong emotional reactions to witnessing a disaster and facing its aftermath are perfectly normal. But like all preparedness activities, knowing what you're in for can boost your resiliency and help you cope in healthy ways."
Preparing for the emotional and social impacts of disasters and emergencies
• Anticipate: How do you think you will react to stress?
• Identify: How will you think and feel?
• Manage: How will you cope when you have increased stress?
Make a plan:
It can be helpful to create a self-care plan in advance of a disaster or emergency. Anticipating, monitoring and understanding your own and your loved ones' reactions will really help during an emergency.
You can ask yourself some of the following questions and write the answers down: 1. How do you recognize when you are stressed?
2. How do you act and what do you feel?
3. What are the personal things in your life or actions you take to feel better? This could include physical, emotional, relationships, spiritual and cultural supports. 4. How do you cope with stress?
5. What are three things you can do to decompress after a stressful experience?
Get connected:
Our connections with others are critical to increasing resilience and recovery after disasters. Think about:
• Who in your network, friends and family, can you turn to when you experience increased stress? Be specific, and let these people know that they are your support people in the event of disasters; get their contact numbers and where possible put it on speed dial.
Get organized:
Being organized offers us a sense of control after an emergency. Some of the things to think about:
• How will you connect with your family members including your children
after disasters or emergencies?
• Are you or your loved ones actively managing any physical or mental health conditions?
• List medications or medical assistance of any kind you currently rely on in your self-care plan and prepare your first aid kit.
• What are the things in your life that cannot be replaced, and that have great meaning for you or your loved ones? Think about ways you can protect these things in an emergency. Some people find it comforting during an evacuation to bring something that reminds them of their home/community.
• How will you manage and care for your live stock in a disaster/ emergency? Pets may be a significant part of our lives, and provide comfort and support.
Immediately after an emergency or disaster, a person may experience a range of thoughts, feelings and behavior that can be intense, confusing and frightening. These are expected reactions to an extraordinary situation. Do not be dismayed; just tap into the resources available within your immediate community to help you cope.
What services do you and your loved ones access in your local community to improve your wellbeing and decrease stress? This could be church groups, counseling services, exercise groups. Think about how you can tap into these groups to build you up when you are at your lowest.
Find peace in knowing that God is in control. The Lord has promised never to leave us nor forsake us. Be comforted by the following scriptures:
• Psalm 34: 7- The angel of the Lord encamps around those who fear him, and he delivers them.
• 2 Thessalonians 3:3-5- But the Lord is faithful, and he will strengthen you and protect you from the evil one. We have confidence in the Lord that you are doing and will continue to do the things we command. May the Lord direct your hearts into God's love and Christ's perseverance.
• Isaiah 43: 2- When you pass through the waters, I will be with you; and when you pass through the rivers, they will not sweep over you. When you walk through the fire, you will not be burned; the flames will not set you ablaze.