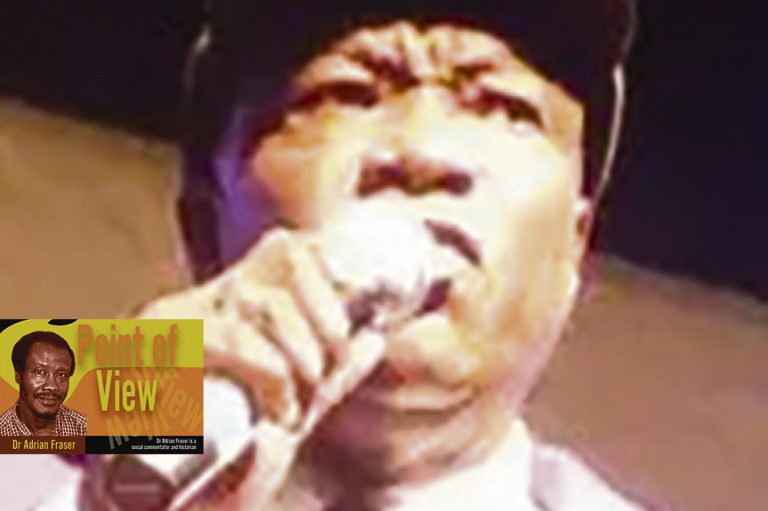 Dr. Fraser- Point of View
March 3, 2023
Brother Ebony's 'Bandits' informs Bishop's sermon
The sound of Brother Ebony's 'Bandits' drove me to the television set where I listened to the Rt. Reverend Leopold Friday, Anglican Bishop of the Windward Islands who was using Ebony's calypso to get his message across.
Needless to say, I was impressed. For one it was the first Sunday in Lent and I recalled the time when calypsos could not even be played on radio much less listened to in Church during Lent. I often wondered why we were allowed to listen to other kinds of music and not our own calypsos. But of course, colonialism then prevailed. We are certainly into different times, and it was good that the Bishop cared to do this. I know he is a lover of calypsos but he was the best person to do what he did. The Bishop's face was, as usual serious and almost expressionless. I looked at faces in the congregation and many seemed confused, not knowing what the Bishop was up to. Was this appropriate for Lent! Some smiled, a couple seemed to be quietly singing along. Then after getting the congregation to listen to the calypso he went into his sermon. "Ebony came to realise that not only those with masks and weapons are Bandits.
Bandits could be everywhere. They could be anyone, no matter your place in society." As he reflected on human weakness and their propensity to sin, he called on those listening to his sermon, at church, by radio and through the internet to recognize that we are all sinners. Jesus, he said, had power and authority over evil, but he did not show off his authority, rather he was obedient to the will and purposes of God. He then made reference to the record number of homicides last year and the call by people for the police and government to respond, to do something but he reminded his congregation how the devil works. Remember the devil tempted the Lord to show off his authority. There is need to respond, and he seemed not to be limiting what he was saying to the crimes of homicide, but in responding he is urging them to be careful not to show off their authority, not to laud it, but to exercise it in accordance to the law, and as Christians within the authority given by God. And one is forced to reflect on Ebony's calypso that there are bandits everywhere in different professions. Even someone next to you could be a bandit.
Then this lover of calypso music and message also referred to Black Stalin's "The Black Man Come Out to Party". In his early years he and his wife enjoyed fully the pleasures of life and then realized that as they tried to build a family, they had to restrain themselves. Then there was time to celebrate. He used the late Black Stalin to provide the message that a father needs to give quality time with family to provide the best they can for their family.
It was good to see the Rt. Reverend Bishop looking at the society and using the realities of life as perceived to send out a warning about the exercise of authority. I hope this is a start and that as preachers of the gospel prepare their sermons, they look at the realities around them and what people are saying to inform their messages.
Ebony is, to some extent, an underrated calypsonian but his "Bandit" calypso struck a chord with the Bishop, who as I said earlier is a calypso lover. It is a plus for calypso and the messages that the calypsonians bring out. What the congregation and those who listened to him by different forms of media took away from his sermon is anyone's guess. Some were listening attentively and with a seriousness that the messages being delivered warranted. Some will take away different things, but they all have to face the fact that bandits are not only those with masks and weapons but they are all around us. Hopefully, they will start identifying those who are bandits. I am sure this sermon would be a talking point by some outside of the confines of the Anglican Cathedral. Certainly, it got me to use this as a topic for my column. Hats off also to Brother Ebony.
Dr Adrian Fraser is a social commentator and historian