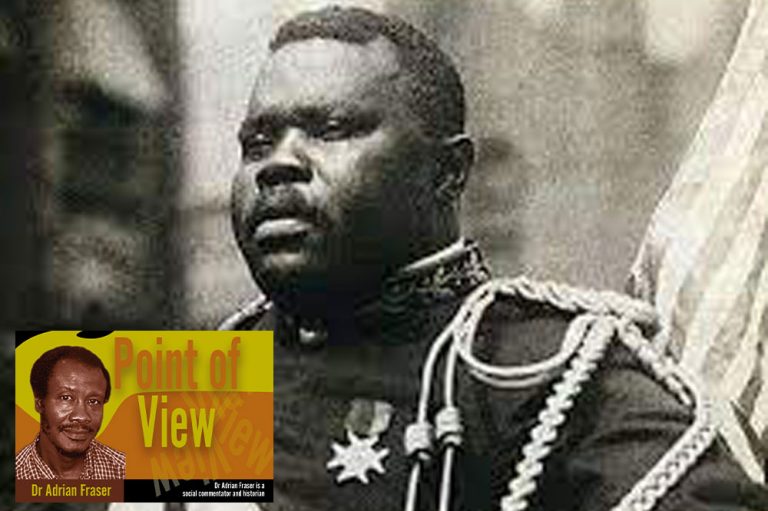 Dr. Fraser- Point of View
September 2, 2022
Remembering Marcus Mosiah Garvey
Wednesday, 17th August was the anniversary of the birth of one of Jamaica's national heroes, Marcus Mosiah Garvey who was born at St. Ann's Bay on the north coast of Jamaica in 1887. His Universal Negro Improvement Association (UNIA) as it was called was launched in Jamaica in 1914, with its headquarters later located at Harlem in New York. The organisation spanned many countries and impacted on Blacks everywhere. In appealing to Blacks world- wide he held his first Convention in New York in 1920 where he sought to bring together representatives of African Peoples from different parts of the world. One source indicated, "the parade stretched ten miles, with delegates marching ten abreast." His 6th Convention was held in Jamaica from August 1 to August 31, 1929, after he had been deported back to Jamaica.
In his opening address on August 1, he said " . . . although as British Negroes we were freed in 1838 and in America as Negroes, we were freed in 1865 from chattel slavery, unfortunately we have still remained slaves; and the efforts of the Universal Negro Improvement Association are to create a second emancipation – an emancipation of the mind." August, our Emancipation month, ends as I write this column. I thought it best to reflect on Garvey who was not only born in August but declared even as he spoke in 1929 that there was need for a second emancipation, an emancipation of the mind." A good way to end August.
Like other countries in the Caribbean and wherever large populations of African people existed, a branch of the UNIA took root here. Its base was at Stubbs, with 275 of a total membership of four hundred and seventy two. Its president was shoemaker Horatio Huggins and spokesperson and local organiser, schoolteacher R.E. M Jack. In 1920 following a call from residents of Clare Valley, a visit was paid to that community and 28 new members were signed up, bringing the total there to 51. Garvey's newspaper The Negro World was sold extensively in St. Vincent before it was banned.
In the early years the branch in Stubbs appeared to be very active, calling on the government for increased wages for workers. A petition that was signed by 348 persons was taken to the governor by a delegation that included 30 working people. The membership from Stubbs appeared to have been largely from the peasant and working people. By the late 1920s the St. Vincent branch of the UNIA seemed to have been dormant, possibly no longer in existence. In fact, correspondence between Mr Huggins and his Dominican counterpart, Ralph Casimir around 1922, indicated that all was not well with the organisation.
Garvey who was back in Jamaica from 1927 was only able to visit St. Vincent in 1937. Following a visit to Canada he travelled by boat to what was then called British Guiana, stopping at the different colonies to deliver lectures. His first lecture in St. Vincent was on the morning of Tuesday, October 19. Present at that lecture were the Administrator Alban Wright, the Sub-Inspector of Police, 'leading citizens' and a large number from the general public. A lot had changed in St. Vincent by then. Riots of October 21 and 22, 1935 had facilitated changes in the political landscape and new faces entered the Legislative Council following the victory of members of the Workingmen's Association led by George McIntosh.
From the 1920s one detected a growing racial consciousness that was carried over into 1935 and seemed to have been a factor in the riots of that year. Vincentians read the cable boards' reports of the Italian invasion of Ethiopia and sympathised strongly with Ethiopia.
Lectures given by Albert T Marryshow of Grenada, and facilitated by McIntosh's group, were well received and greeted by loud claps and cheers.
Garvey declared that his visit to the islands was to see if "he could say something to the man lowest down, in order that he should help him to lift himself from the state in which he was now existing." According to Garvey, "God had said that by the sweat of a man's brow he should eat bread and that law was unchanged." The Vincentian newspaper described it as a "moral lecture", not a political outburst. On his return voyage from British Guiana, he delivered another lecture on October 27, expanding on his philosophy of self-help and racial pride.
It was again well received by a packed hall, many unable to enter. The Times newspaper stated, "Again let Mr Garvey pass as a man, but a 'superman', a man with a master mind, a man who loves man and is willing to serve men, even at the expense of his life."
McIntosh and members of his Workingmen's Association facilitated both lectures with McIntosh serving on both occasions as Master of Ceremonies.
Dr Adrian Fraser is a social commentator and historian
[[UPDATED on Sunday, September 4, 2022 at 11:02 am to correct the name of the place where Marcus Mosiah Garvey was born.]]