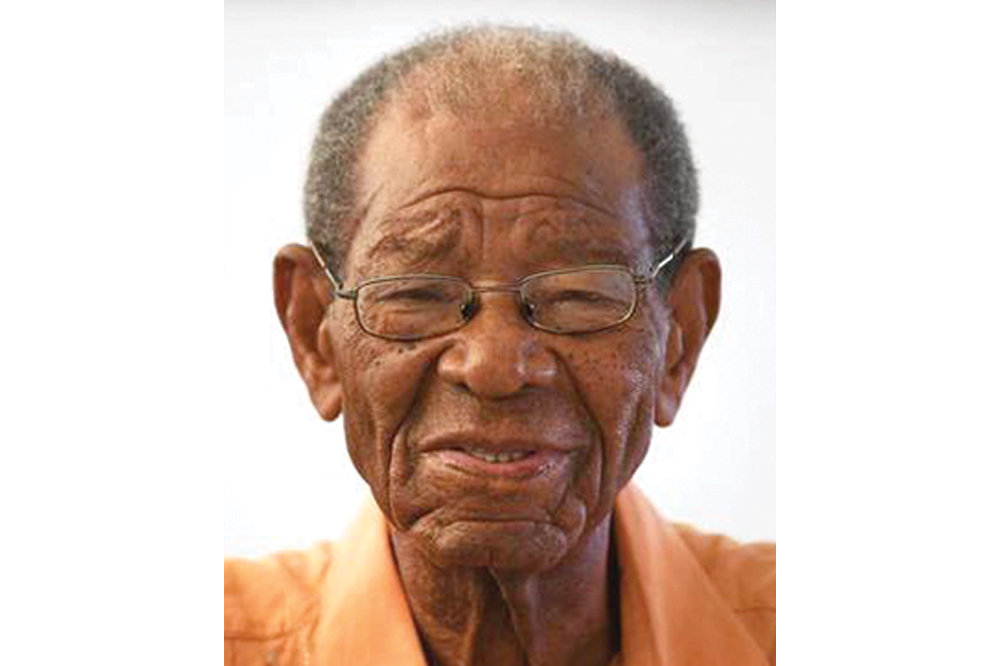 Dr. Fraser- Point of View
July 10, 2020
A tribute to Sir Everton Weekes
I consider Sir Everton Weekes my cricketing hero. At a very tender age I was addicted to cricket. Unable to leave home I was from the veranda able to look at cricket being played on the park in Barrouallie, about 60 yards away.
When West Indies cricket was being played the old Grundig radio was always tuned to the action.  Later when cricket made more sense to me, I followed it carefully. I loved the 3Ws, and Everton was my favourite. With his death on July 1, I read many of the tributes that brought back the fond memories of a primary school student. Sir Everton had recommended Alfie Roberts for a scholarship to Queen's Royal College in Trinidad, from where he was able, at age 18, to make a tour with the West Indies team to New Zealand in 1956. I am not sure what happened there, but Alfie shortly after divorced himself from the game. I know that he kept up a long correspondence with Weekes and thought highly of him. I am sure that the relationship went beyond cricket. In a recent tribute in Barbados Today, Vaneisa Baksh spoke of his love for jazz and bridge. She said he 'feasted on literature' and made time to serve on many committees and commissions. He came from humble beginnings and through his cricketing prowess had been recognised with MBE and CBE honours, and in 1995 was knighted. In 2003, he was granted an honorary doctorate from the University of the West Indies.
Well known cricket commentator Christopher Martin-Jenkins, in his book, World cricketers: a biographical dictionary, says of Weekes, he "was immensely quick on his feet and possessed a whole armoury of attacking strokes on both sides of the wicket. For long periods he attacked all bowlers in the same manner as Don Bradman; and he was a brilliant versatile fielder." He was one of the remarkable 3Ws trio that brought such enjoyment to West Indian fans and also the cricketing world. They were an awesome trio, with at least two of them often sharing in partnerships. There were occasions when they all scored centuries in the same match.
Sir Everton represented the West Indies from 1948-1958, scoring 4,555 runs in 48 tests, with 15 centuries and 49 catches. He made his debut for the West Indies at 22, but played for Barbados when he was only 19. On more than one occasion he ended the test series with an average of over 100. One of the things that stood out was his 5 consecutive test centuries. One in the last test against England and 4 against India in a series that followed. In fact, he was on his way to six consecutive centuries, but was unfortunately run out on 90.  Even when the West Indies team was on the losing end Caribbean fans were elated because they played exciting cricket. Writing about the 3Ws, Michael Manley said, "Worrell, Weekes and Walcott remain as good a no.3, no. 4 and no. 5 as the game has ever seen. Weekes' average of 58.61 in 48 tests and Walcott's 56.68 in 44 tests put them in the highest echelon of batting performance over the ages. Worrell's average of 49.48 in 51 tests was, like Headley before him, substantially affected by the fact that he played well beyond his best years."
In an obituary in the London Guardian of July 2, BC Pires remembers a match against Leicester in 1950 when Weekes made 200 not out. His first 100 came in 65 balls. His partner Worrell told him not to hit the ball so hard, since the fielders didn't have to chase the ball. "Hit it a little less hard, and they will have to run after it. Watch how quickly they tire." Weekes treated it as a joke and continued his wanton display.
Sir Everton is to join Walcott and Worrell at the 3 Ws stadium at the Cave Hill campus of UWI.
Dr Adrian Fraser is a social commentator and historian