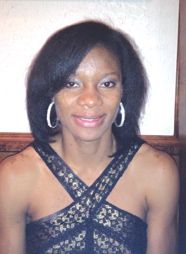 Congratulations
February 13, 2015
Congratulations!
Fri, Feb 13, 2015
The descendants of Nicholas and Elizabeth John congratulate our 2014 Gathering Awardee Kineke Alexander
For again copping the National Sports Council's accolade of:
Senior Sportswoman of the Year.
Your accomplishments are simply stunning. Keep shaving those seconds and minutes off your record-breaking times.
Your family is proud of you!