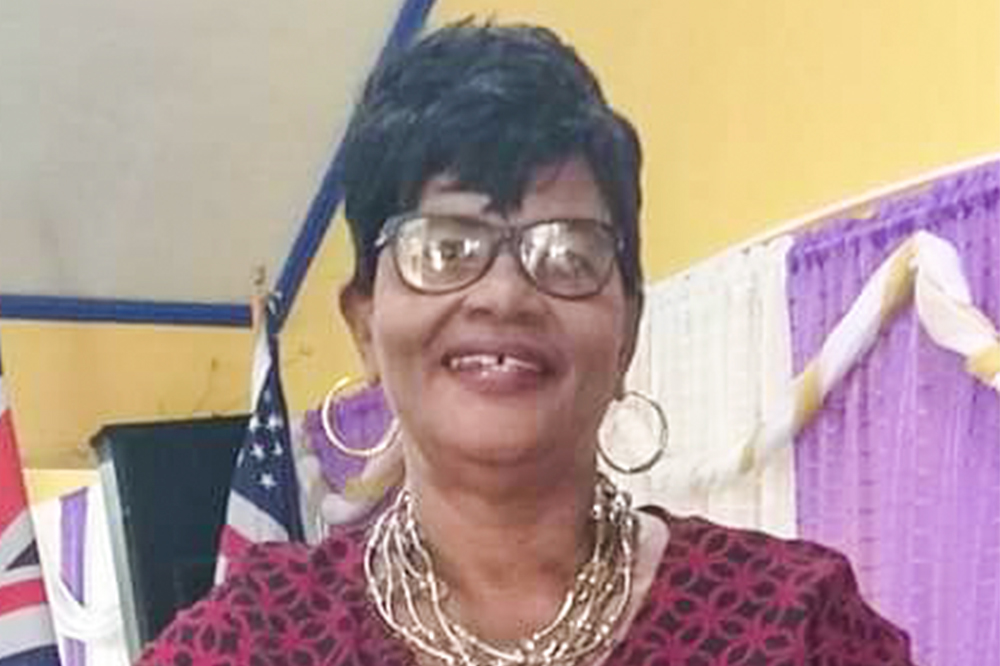 Christmas Messages
December 23, 2021
God is in charge of His people
by Apostle Marcia Creese- Faith Word Ministries Inc
Unto us a child is born, unto us a child is given. He is no longer a child but the Son of God, Our Lord and Savior Jesus Christ.
It is the season where we acknowledge and celebrate the birth of our Lord Jesus Christ. Throughout the year, our island and people were faced with many challenges such as dengue fever, a volcanic eruption and COVID-19 pandemic. Notwithstanding these challenges, our strength in the Lord Jesus Christ made us resilient in these difficult times. We are cognizant that we are still battling the COVID-19 pandemic and are faced with a mandatory vaccine law where persons have lost their jobs but one thing I am sure of and want the people of St Vincent of the Grenadines to know that God is in charge of His people.
He promises that He will never leave us nor forsake us but He will be with us until the end. People of St Vincent and the Grenadines, God loves us so much that He sent His only begotten son to die for us so that we may come unto repentance. In this time, it is my hope that we all acknowledge the love of Jesus Christ and the reason why He suffered, bled and died; it is so that we can live a victorious and prosperous life.
St Vincent and the Grenadines, I want to remind you that God loves and cares for you and as we celebrate this joyous season set your eyes upon Him who is the author and finisher of your faith. Be reminded that God sees your tears, have heard your cry and will intervene on your behalf. Be courageous, be brave, stand firm on His promises knowing that He is not a man that He should lie. May the Lord be gracious unto you and may you have a Blessed Christmas and Prosperous New Year filled with the mercies and love of Jesus Christ. God bless you!