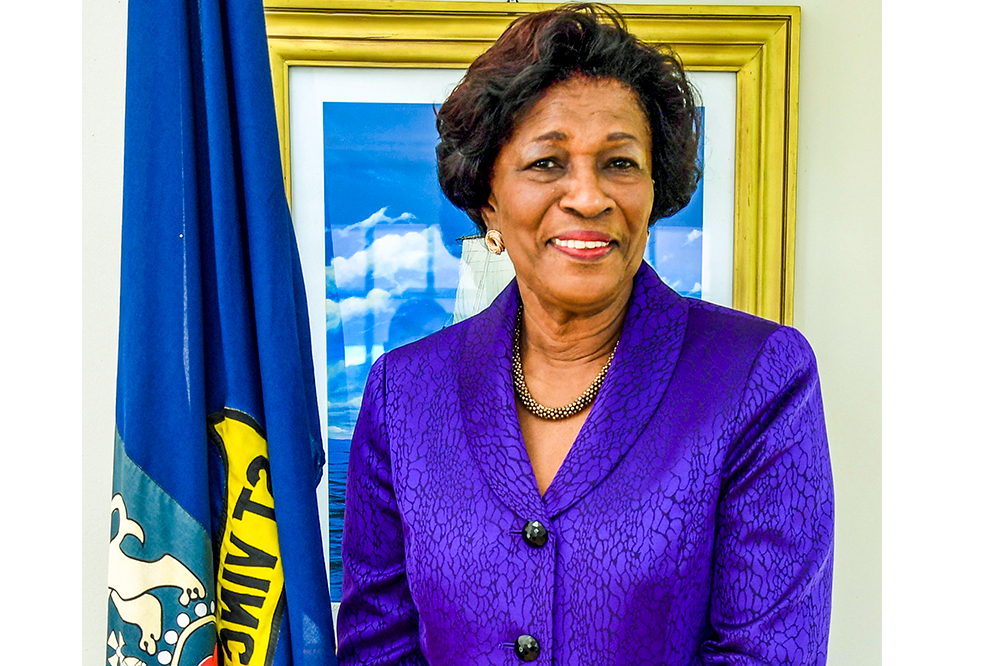 Christmas Messages
December 23, 2020
Peace on earth, goodwill to all
HER EXCELLENCY DAME SUSAN D. DOUGAN, GCMG, OBE
GOVERNOR-GENERAL OF ST. VINCENT AND THE GRENADINES
My fellow Vincentians, Christmas is generally a season of joy and warmth and a special time when family, friends and neighbours get together in a spirit of celebration. This year, however, many loved ones are unable to get home for the festive season because of the many restrictions associated with travel.
The real significance of Christmas, however, is that it is celebrated in remembrance of the birth of our Saviour, Jesus Christ, Prince of Peace and the Light of the world. As a nation steeped in the Christian faith, at Christmas, we duly acknowledge God's gift, His only begotten Son, who was sent into the world to save humankind. This is a true demonstration of the love of God and it behoves us to not only to remember Jesus Christ at Christmas time; but the true spirit of Christmas ought to be with us always. We have an obligation to obey the call to love our fellowmen at all times in the true spirit of Christmas; we need to demonstrate, always, a spirit of caring and sharing and looking out for the less fortunate among us.
In many ways, this year has been extremely challenging for Vincentians at home and abroad, but despite these challenges, we have to move forward as a nation with determination and optimism, building on our successes, appreciating the blessings in our personal lives, finding strength in our differences, celebrating our achievements and turning any adversity, disappointment or setback into an opportunity for renewal.
During the Christmas season, we must also acknowledge the government, Church leaders, corporate partners, development partners, non-governmental groups and all humanitarians among us for their invaluable leadership, guidance, support and contribution to nation building in whatever form it takes. We all have a duty, no matter our means, to look out for our fellowmen throughout the year.
Fellow Vincentians, let this Christmas season be one of reflection, peace, love, forgiveness and reconciliation. Let us celebrate the birth of our Saviour, Jesus Christ, but whatever form our celebrations take, please let us stay safe.
As we usher in the New Year, let 2021 be a year of civility, tolerance and respect, where all Vincentians, from all walks of life, are willing to work together with pride and dignity to build a brighter future for us all.
My family and I wish the nation a happy Christmas and a safe, peaceful and prosperous New Year.