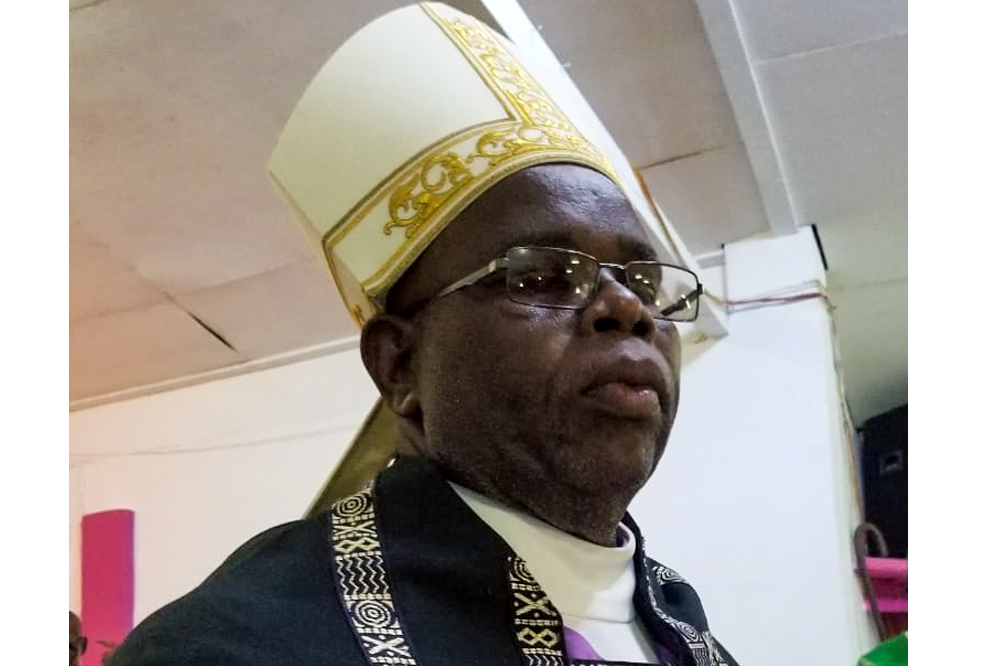 Christmas Messages
December 20, 2019
A reflection of the Christ we celebrate
Archbishop Melford Pompey of the Spiritual Baptiste Diocese
Hail, thou ever-blessed morn!
Hail, redemption's happy dawn!
Sing through all Jerusalem,
Christ is born in Bethlehem.
Christmas is the celebration of the birth of Jesus Christ, born of Mary, a virgin, espoused to Joseph.
When angel Gabriel visited Mary there was something special about his salutation, "Hail" he said, then went on to inform her of the high esteem in which she was held "thou art highly favoured, the Lord is with Thee, blessed art thou among women". St Luke 1:27; fear came upon Mary, then the angel said, "Fear not Mary, you are favoured by the Lord, thou shalt conceive in thy womb and bring forth a son and name him Jesus." St Luke 1 30-31. She was so happy to be the chosen mother of our Lord that she proclaimed, my soul magnifies the Lord, and because of the favour of God, she declared, all generation shall call me blessed.
Mary had her own perils to go through during child's birth. Her journey from one country to another to giving birth in a manger, there His shelter was a stable and His cradle was a stall, but, this did not take away from the angels' excitement to deliver the great news to the world; first to the shepherds, "Fear not for behold I bring you good tidings of great joy, which shall be to all people. For unto you is born this day in the city of David a Saviour which is Christ the Lord." Luke 2: 10-11
The angels were not alone, for this was a good message to attract a multitude. "And suddenly there was with the angels a multitude of the heavenly host praising God and saying, Glory to God in the highest and on earth, peace, good will, towards men." Luke 2:13-14
May this Christmas help us to reflect on the birth of Christ and stop worrying about our situation when it seems like all is lost. Stop worrying about the shoes you wanted, think about the person with no legs, stop worrying about the extra groceries you missed on your shopping list, think about those without a meal. Stop complaining about your salary, think about those without a job. Stop complaining about your health, think about the family mourning the loss of their loved one who succumbed to an illness. Matthew 25:40 says "In as much as ye have done it unto the least of one of these my brother, ye have done it unto me."
Let this Christmas be a blessing to us as we think not only about ourselves but of others. Let it be a time of reconciliation for peace not war, love not hate, unity not division, by so doing we will be at peace with ourselves and our fellowmen.
As a church, the body of Christ, we must continue to watch for the souls of men and among others, embrace the homosexuals, the rapists, the murderers, the criminals, but hate their actions and call upon them to follow into the footsteps of our Lord and Saviour Jesus Christ.
All praise and thanks to God for bring us safely through another hurricane season as we pray for those who suffered looses.
I am thankful to be brining to you this Christmas message after a long recovery from surgery last month. Special thanks first to God for staying in control, my family, my prayer partners (home and abroad) and the surgical team of doctors and nurses. God is good.
As we come to the end of another year, let us redouble our efforts and do more for Christ in the coming year.
To all Spiritual Baptist at home and abroad, I thank for your support during this my first year as Archbishop. I look forward for your continuing support and prayer in the new year as I continue to serve you with the help of God.
On behalf of my wife, Eminent Lady Pompey, my children, our Holy Matriarch, Her Excellency Mona Pompey, our hard working Archdiocesan Council and on my personal behalf, I wish all Spiritual Baptist, friends, well wishers and all a wonderful Christmas and a radiant New Year filled with blessings from God the Father, His son, whose birth we celebrate today and the Holy Spirit, our guide.
Thank you and May God bless you