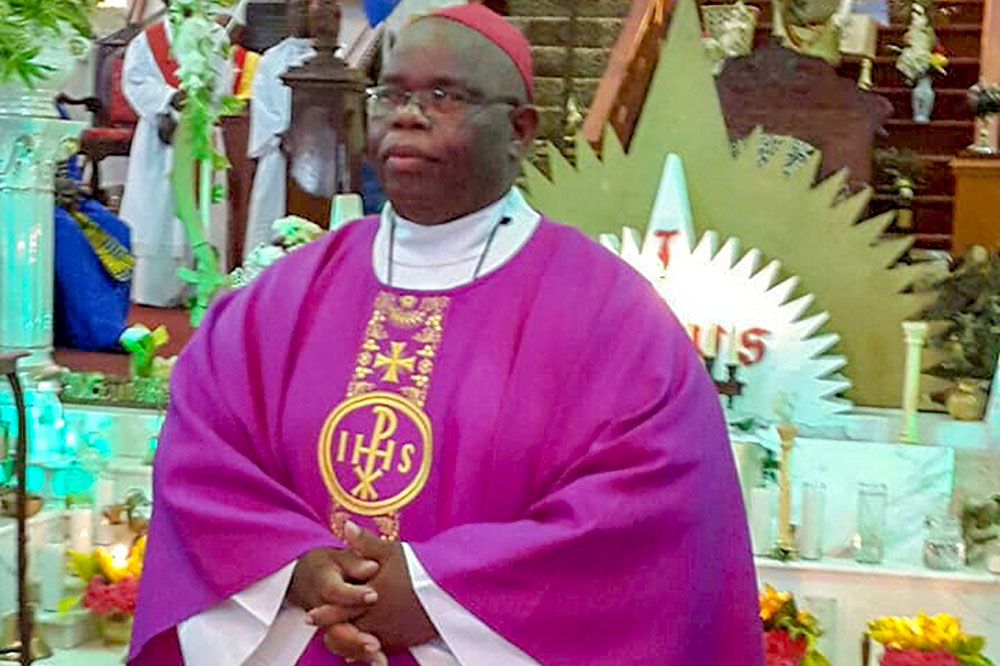 Christmas Messages
December 21, 2018
Let us not mess with the message
Spiritual Baptist 2018 Christmas message
ST LUKE 1:48-49 – "For He hath regarded the low estate of His handmaiden: for, behold, from henceforth all generations shall call me blessed. For He that is mighty hath done to me great things; and holy is His name."
This was part of Mary's song when she visited her cousin Elizabeth, they being both pregnant. The angel was right, for with God nothing shall be impossible, St Luke 1: 3-7
So Angel Gabriel had a message, Mary had a song and God had a purpose, that was to send His son Jesus Christ into the world to save us from our sins, that is why it is important to keep the celebration clean.
While there was no room for Him at the Inn, we can find room in our hearts to receive Him as our Savior, as we notice His birth in a manger where oxen feed on hay did not stop the angels from announcing same. Behold I bring you good news of great joy which will come to all people; for unto you is born this day in a city of David, a Saviour which is Christ the Lord." St. Luke 2:10. The heavenly host sang "Glory to God in the highest and on earth peace, goodwill towards men." St. Luke 2:14
The Shepherds were so excited that they went to Bethlehem to see the fulfillment of what the Lord had made known unto them. Yes, they saw it and told others, then returned glorifying and praising God, but Mary kept all those thing and pondered them in her heart. (St Luke 2: 15-20)
What about us? Let us not mess with the message, but allow our test to be a testimony about his saving grace and remind the world that He who saves now will reappear to judge the earth with righteousness and His people with truth.
May God help us to celebrate this season in humility and gratitude, in unselfish love and cheerful service, that it may be a blessing to our souls and a benefit to those around us, and as we celebrate to please Christ, let us rid ourselves of the malice, hatred, envy, jealously, murder and such, and like may the songs we sing bring glory and honour to our celebration and not dishonour.
As we come to the end of another year, let us be thankful that we were able to survive the hurricane season and pray for those who suffered losses.
The Spiritual Baptist fraternity has suffered a lot this year, especially in our Archdiocese, with the tragic death of the late Archbishop Frank Simon and Rev. Lavette Young, preceded by the loss of Patriarch Edmund John a few months earlier. While we may have lost others along the way, including a number of ministers, the news of the death of our Venerable Archdeacon James Harry on December 11, 2018, was yet another test to our faith. This great humble man of God has served us well and we are all saddened by his passing during this time when we celebrate the birth of our dear Lord. To his widow, Deaconess Bobsie Harry and the rest of the family, we all share your loss and pray that God will comfort your heart.
I look forward to serving you in my new office as Archbishop. Let us continue to build bridges and not partition, and advance the cause of our calling to gain souls for the kingdom of God.
To the Spiritual Baptist friends and well wishers, on behalf of the Archdiocesan Council, my wife Chermar, and the rest of my family, and on my own behalf, let me wish you a blessed Christmas and a prosperous 2019.
May God Bless You