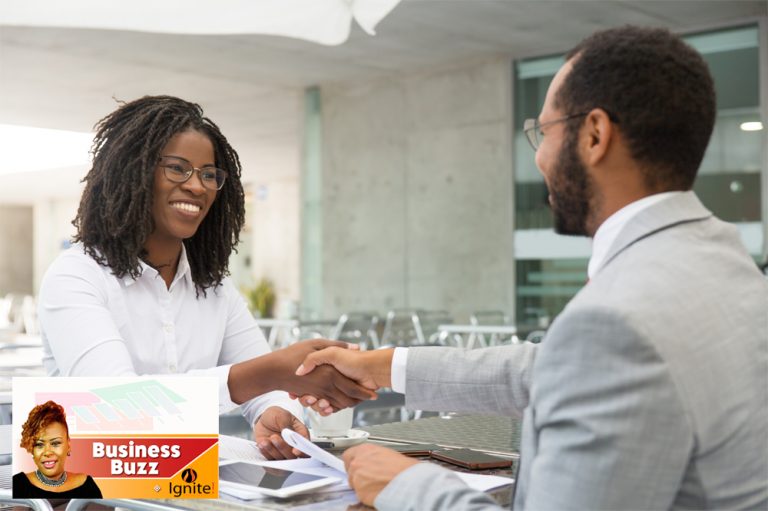 Business Buzz
October 10, 2023
Customer Service: How good is good enough?
The anticipation is certainly building for the opening of Sandals Resorts in 2024; not only are Vincentians looking forward to Sandals but also Holiday Inn and Marriott among others.
However, as we leap with excitement about these new opportunities and what it means for our multi-island destination, is customer service a priority in your business (whether it be a tourism or non-tourism related business)?
As SVG becomes more and more attractive to investors and tourists, no doubt these guests upon arrival will staying in hotels, guest houses and Airbnb. These travellers have many options, so whether someone travels for business or pleasure, the level of service they receive on their trip determines if they return or if they warn their friends and family about staying at a particular location, visiting a particular establishment, or even visiting the destination. Travellers, just like locals, are looking for quality customer service! This means they want an experience of feeling valued and heard; you may not be able to put your finger on what quality customer service is but you know it when you experience it.
So why do so many Vincentians cry out about bad customer service? Sometimes a business may feel they can 'get away with it' especially if as someone once me, 'well the customer was forgiving, she wasn't complaining'! This mentality leads to a false sense of security. That may be good enough until.. well… until it no longer is good enough.
Before you pat yourself on the shoulder and say your offer a good service, look at it from the customer perspective e.g., let's put yourself in the customer position.
You have decided to travel to another Caribbean destination on vacation; there were flight delays and by the time you arrive you just want to hit the bed. However, as you go to check-in at your hotel, you find that you have to wait about 10 mins before the receptionist returns to the front desk and then, only to find there has been a mix up with the rooms.
We can even use a restaurant as an example, you go out for lunch or to celebrate a special occasion with friends, you wait 30 mins for your order, the waiter/waitress doesn't check on you and when the food comes, the order is mixed up and your waitress comes with a side of attitude! Sounds familiar? I am sure it does!
One thing you must understand in customer service: Customer Psychology! Customers expect businesses to listen, to value them and offer prompt solutions. Once you have an understanding of the customer psychology, you can provide intuitive support and by extension, have better customer satisfaction e.g. let's take a customer who reaches out with a complaint or problem.
Their motivation is to get the problem fixed. They expect an attentive ear who will acknowledge their right to feel bad about the problem. Therefore, having a sales rep or a customer facing staff who places blame on a co-worker or 'technology' for the problem or doesn't acknowledge that the customer has a right to be disappointed, is just bad for business.
Solution: Use positive scripts and phrases. Design customer service scripts based on scenarios where your staff have to address customers. These can help to deliver faster responses and a consistent brand experience. Don't be afraid to practice these using role plays.
Here are some ways that customers define bad/poor service:
Unavailable/unreachable – In 2023 and beyond, people want fast everything and that includes service! When a customer complains they want a quick response whether it be through live chat, email, social media or having an empowered staff member who can assist the customer. If your customer support is understaffed, it shows!
No help at all! – If a customer doesn't get help the first time, they contact your business/brand, they may keep trying but they will be more upset with each try, e.g. imagine calling a business establishment three times about the same issue but with no resolve. On the other hand, depending on the situation, they may walk away and decide to never do business again with you and tell everyone about their experience! In such a scenario, it's within your best interest to set customer-focused metrics to define successful interactions with customers e.g., use post-call surveys and track the number of touchpoints your customer goes through before their issue is resolved.
Lack of empathy – Once you have contact with customers, you should have empathy, however, if this not integrated into your business ethos, it won't be visible in customer interactions.
Candice Sealey is the Founder & Principal Consultant at Ignite! a Full-service Marketing & PR Consultancy that helps businesses/brands to stand out and communicate the right message to the right people at the right time through Strategy, Marketing, Media services and Design solutions.
She is also a freelance content writer, advertising copywriter, voiceover talent, media personality. Follow us on FB & IG @igniteresults Phone:784-432-2223. Email:igniteresults@gmail.com