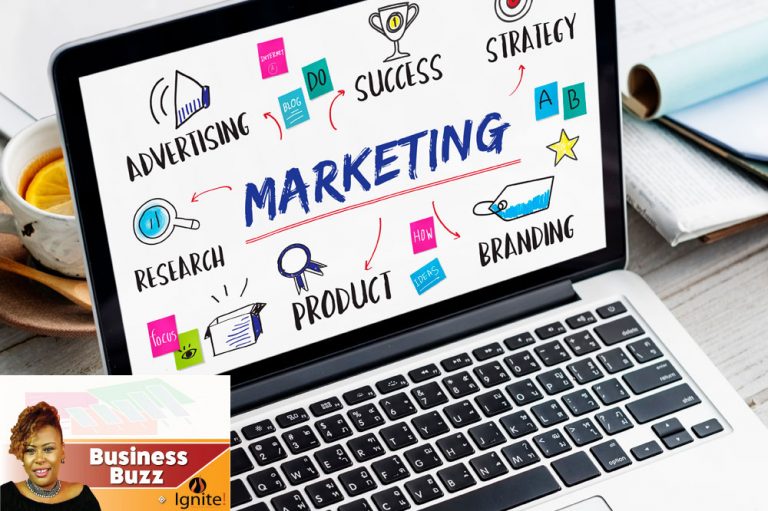 Business Buzz
September 12, 2023
Five reasons why you should study Marketing
It's the start of a new term/semester and for some of you, this is decision time as it relates to choosing electives or modules of study or maybe you are still deciding on what career path you should take. I will be totally biased and encourage you to pursue studies in Marketing or Public Relations; however, for this week's column I will shine the spotlight on why a qualification in Marketing is worth it!
I can surely attest that studying Marketing not only prepares you for a career in that specific field but also equips you with a range of desirable and transferable skills.
Here are five reasons why you should study Marketing:
1. It teaches you how to influence people's decisions.
One of the skills you will develop while studying in this field, is how to understand the behaviour of individuals and groups. Whilst Marketing includes a set of complex processes, you realize very quickly that it zooms in being able to communicate persuasively. This is a transferable skill that is useful in many areas of life including your career.
2. It's an integral part of every business.
Marketing is more than products, services, promotions and sales. It is an important area for any business which helps it reach its goals and drive profit. Studying marketing helps you understand why consumers think or behave in a certain way whilst buying something. You will understand their needs, how to persuade them and how customer actions benefit the business. You will find that you become familiar with elements of psychology, sociology, and even politics to understand the consumer in a better way, This knowledge helps you to develop essential business insights so you can provide tailored products and services.
Marketing is what brings consumers and products/services together. Therefore, it can control the way an organization/business function. Business executives need to know how to conduct market research that makes sense. Salespeople need to understand why their product is good enough to stand out from the variety of products in the marketplace. Persons in product development need to understand core marketing principles.
All businesses use one or more forms of marketing to reach new customers, build customer relations and advertise their products and services. Whether you work in Marketing or not, the skills you learn will be valued by an organization you work for; these skills can help you to secure employment or progress more rapidly due to the added value you bring. Want to be an entrepreneur? Marketing skills can help to make your business a success.
3. Marketing skills are key in an increasingly digital world.
Digital technologies filter into all areas of our lives. Studying Marketing will equip you with a range of digital skills that will be useful. From administrative positions to business management, marketing studies are needed for reasons that have nothing to do with self-promotion. Whether you want to be an entrepreneur or get a job in an unrelated field after your course, the skills you learn will be handy.
4. Boosts your employability.
Skills you acquire are desirable to employers across various sectors. A marketing course opens up doors not only to a Marketing career (a broad industry with many pathways) but it also gives you opportunities in business, sales, data analysis, retail and communication. Having marketing knowledge and skills can give you the edge over other candidates in virtually any field because you will know how to sell yourself and you will be offering a desirable skill in addition to your eligibility for a particular role.
5. You become a critical thinker.
As a learner you gain skills in data interpretation and high level thinking which can help you to transform analytics into strategy. You learn what drives a business and you can become a strategic and creative problem solver.
Candice Sealey is the Founder & Principal Consultant at Ignite! a Full-service Marketing and PR Consultancy that helps businesses/brands to stand out and communicate the right message to the right people at the right time through Strategy, Marketing, Media services and Design solutions.
She is also a freelance content writer, advertising copywriter, voiceover talent, media personality. Follow us on FB & IG @igniteresults Phone:784-432-2223. Email: igniteresults@gmail.com