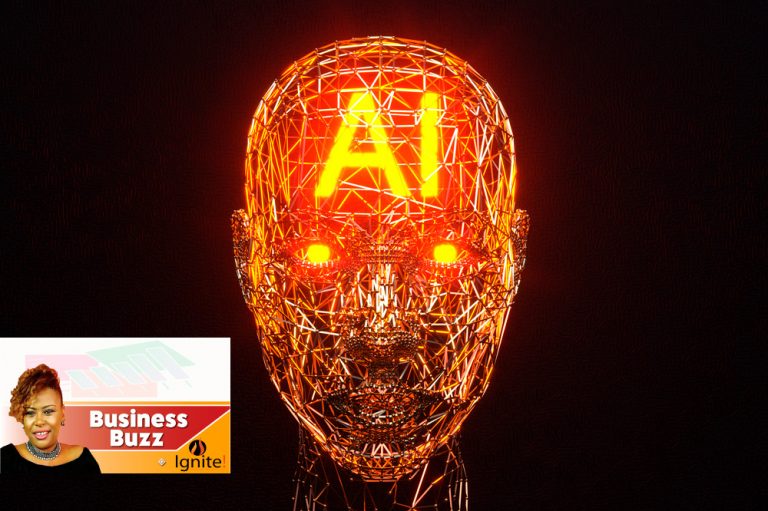 Business Buzz
May 26, 2023
Artificial Intelligence (AI), ChatGPT and what it means for your marketing Part II
To say that last week's column generated a lot of interest is an understatement. I always welcome healthy and open discussions. This week, the focus is on the limitations of ChatGPT but before I delve into this, I must touch on two points raised by last week's readers.
Firstly, it goes without saying that Marketing has evolved with the integration of AI and the use of ChatGPT. Marketers and anyone tasked with the responsibility of dealing with Marketing within a business, are constantly or should be constantly seeking techniques to enhance strategies and improve connections with consumers and customers. Whilst I do agree that as a whole there has to be a strong push towards embracing technology and the benefits it brings (e.g., the fact that the queues at the telecommunications companies are still very long is a testament that we still have a way to go to embrace online bill payments), when it comes to thriving in the field of Marketing, in today's word, knowledge of and being comfortable with technology is a must. If you are not embracing it, unfortunately you will be left behind and each person within the Marketing discipline should become familiar with how technology can be used to improve customer interactions and to propel their business/brand; this also extends to businesses/brands ensuring that their staff receive training and are exposed to these new technologies.
Last week's article cited some examples of how ChatGPT can benefit your Marketing. For clarity purposes, I will expound on these since they are all applicable in the local and regional context. The challenge at times though is that sometimes, locally, business owners and marketers do not see the value of these tasks.
AI such as ChatGPT has proven to be an asset in Marketing by offering innovative solutions and enhancing customer engagement. The technology not only strengthens communication but also allows you to create better content that resonates with your target audience e.g. AI that's already in use includes automated responses that can generated on your FB & IG pages. I have effectively used chatbots in social media marketing campaigns to engage users, answer queries and provide recommendations or even encourage persons to contact the business. When you integrate chatbots into social media, you have the ability offer a seamless customer experience, drive lead generation and collect valuable customer insights.
In a nutshell, the integration of ChatGPT in your marketing efforts means reduced manual effort and more time for you to focus on strategy, execution and monitoring. Here are a few ChatGPT prompts you can use to help you with idea generation and content creation:
– "Create 5 attention-grabbing content hooks for (topic). Each hook should entice readers to engage with the content"
– "Generate questions for a Facebook poll about (topic)
– "What are 5 main points that are crucial to marketers trying to acquire new customers"?
– "What are the most important KPISs for (industry)"?
As previously mentioned, technology has improved digital marketing in many ways but one should not become too dependent on it. ChatGPT is a marketing tool – use it but don't rely on it. You will still need people behind your content marketing. One of the most talked about ChatGPT limitations is that its responses maybe wrong or just doesn't make sense! Surprised? You shouldn't be because it creates responses from millions of sources, some of which can be unreliable or even biased. Some people such as Ann Handly- author, keynote speaker and Chief Content Officer at MarketingProfs , described ChatGPT in a LinkedIn blog post as "an infant iteration of an AI writing tool."
The fact is though ChatGPT has access to large amounts of information, it's not able to access all the knowledge that humans have and it may not be aware of recent developments or changes in certain fields. Two areas in which you should not use ChatGPT are:
Reporting and analytics- Experts in this area has said that whilst GPT can analyze data, its functionality is limited. Just like marketing strategies vary from business to business, goals will depend on your unique situation. Continue to use tools such as Google Analytics and Google Ads. The best way to identify trends and insights is to come up with your reporting routine.
To run a competitor analysis – Your SWOT analysis examines strengths, weaknesses, opportunities and threats. If you use a prompt to acquire this information from ChatGPT, it will give you good information but it doesn't have the context.
It is said that the best use of ChatGPT is for marketing tactics that involve content and copy. Despite its limitations, it's definitely a leap forward.
Candice Sealey is the Founder & Principal Consultant at Ignite! a Full-service Marketing & PR Consultancy that helps businesses/brands to stand out and communicate the right message to the right people at the right time through Strategy, Marketing, Media services and Design solutions. She is also a freelance content writer, advertising copywriter, voiceover talent, media personality. Follow us on FB & IG @igniteresults Phone:784-432-2223. Email: [email protected]