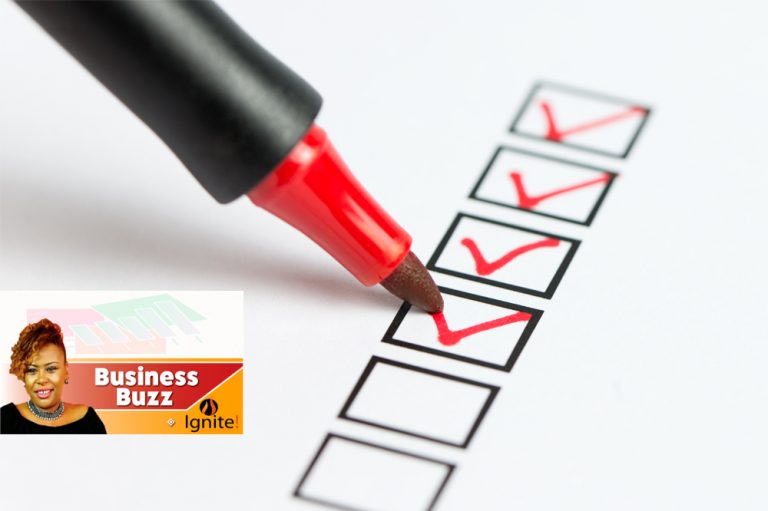 Business Buzz
January 27, 2023
The must-have daily social media checklist that saves you time!
Time is such a precious commodity; being able to save even 30 mins per day or a few hours per week is always a Godsend. I am very pumped this week because I am about to make your business life easier with my recommended daily social media checklist. You can refer to it as many times as you wish whilst you tackle your social media marketing and plan your content.
Let's go!
1. Start each day with intention – Think through which Marketing efforts you need to accomplish that day. If you already have a social media plan or a calendar, review it for a glimpse of what's due today and tomorrow.
2. Unfinished business – Are there any outstanding social media tasks from the previous day? Complete those today or delegate to a reliable person in your business or on your team.
3. We love stories! – Don't forget to post on Facebook and especially Instagram Stories!
There are some people who only check out 'stories' and pay little or no attention to their feed.
4. Are you responding? – Read and respond to all comments and DMs. This is your opportunity to engage with followers and potential customers so check your inbox regularly!
5. Time to engage! – Put the 'social' in social media! Social media is like an all-inclusive party- you have to mix and mingle to give your brand visibility! DM and leave comments on other accounts. Connect with current and potential customers.
6. Monitor mentions- Look for mentions of your brand on social media (e.g., hashtags, being tagged in post, check-ins). Like and repost the good stuff!
7. Keep an eye out! – Research high performing posts and even hashtags by your competitors etc. so you can see what's working and what you can capitalize on.
Candice Sealey is the Founder & Principal Consultant at Ignite! a Full-service Marketing & PR Consultancy that helps businesses/brands to stand out and communicate the right message to the right people at the right time through Strategy, Marketing, Media services and Design solutions. She is also a freelance content writer, advertising copywriter, voice over talent, media personality. Follow us on FB & IG @igniteresults Phone:784-432-2223. Email: [email protected]