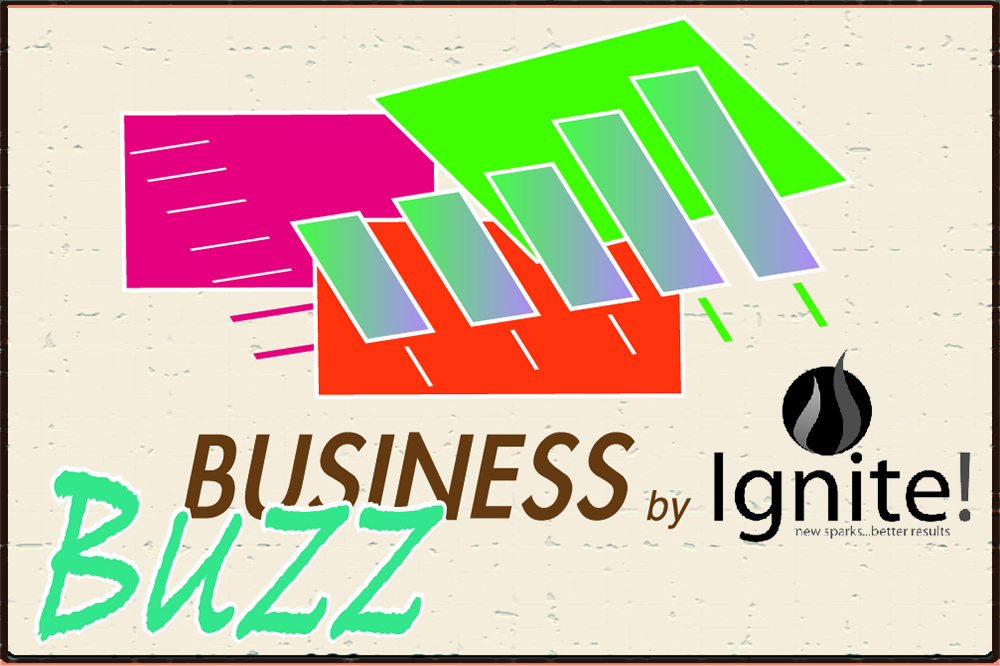 Business Buzz
October 16, 2018
Mistakes to avoid at your next trade show/expo
Just over a week to go before we celebrate 39 years of Independence and with independence comes the Everything Vincy Expo show. Congrats to InvestSVG and its partners for making this a reality for a second consecutive year.
Expos/trade shows are where you discover new clients/customers. Each show takes a lot of time, effort and money so you need to know that you are going to come away from it gaining new business. If you are taking part in this upcoming expo or any other upcoming expos, here are some mistakes you must avoid:
No social media
By now Social Media should be a part of your marketing arsenal. Are you linking your business to the trade show's own social media accounts and interacting with your potential clients? Your competitors are probably building a following and letting their fans know just when and where to find them!
No defined goal
What will make the expo a winner for you? If you go to an expo thinking, "I'll get my name out there!" you're not wrong, you need to have a way of measuring its success. Do you need to find new leads? What do you plan to put in place to measure the portion of trade show leads that end in a closed sale? Determine exactly what you want to accomplish and then develop a plan for making that happen. Even if you don't reach your goal, at least you know that you need to improve something to have more success next time.
Who is in your booth?
You may hire temp workers to man your booths. It shouldn't be hard to explain the business and hand out cards right? Well, not very, but that's not what you want to be happening.
The individuals that are in your booth represent your company and your ability. They should be able to answer questions competently and preferably even set appointments or create interest in your product or service. Face-to-face marketing allows you and your team to meet clients in person and develop relationships. You're wasting that opportunity if your clients are speaking with anyone that don't know your business.
Bullying attendees
The last thing you want to do is to bully people into hearing your pitch. Expo visitors want interactive demonstrations. This means you need to create a reason for people to come to you. Are you willing to give things away? If so, make sure you are giving something away that people really want. Have a game of some type; people would rather win a prize than just have something handed to them. Plus, while they stop to play, you have a little extra time to talk to them.
No follow up
The show is done! Now you can pack it all up and relax until the next one, right? Nope. The worst mistake most businesses make comes after the show is over. If you don't follow up, why bother to go? Follow up should be part of your pre-show prep. If it's not, you'll go back to work, things will be crazy, you'll have to create something to send out, that will take longer than it should and pretty soon, you'll think it's been too long so forget it.
Know before you leave for the show what will happen when you get back from the show.
Don't wait too long. While you have their information and they still remember your conversation is the time to reconnect and nurture those leads into legitimate customers. This is why you were there in the first place.
Avoid these common mistakes, you'll make your business stand out from the crowd and keep your table busy and profitable!
Candice Sealey is the Founder & Principal Marketing & PR consultant at Ignite! a Full service Marketing & PR Consultancy that helps businesses owners/marketers to promote their businesses, to raise awareness, attract new customers and increase sales. We help you work out what marketing is needed, we bring a fresh approach, create a tailored plan and make it happen, leaving you free to concentrate on dealing the other areas of your business.
Contact us on 784-432-222, Follow us on FB & IG @igniteresults
Twitter: @ignite3D Email: [email protected]