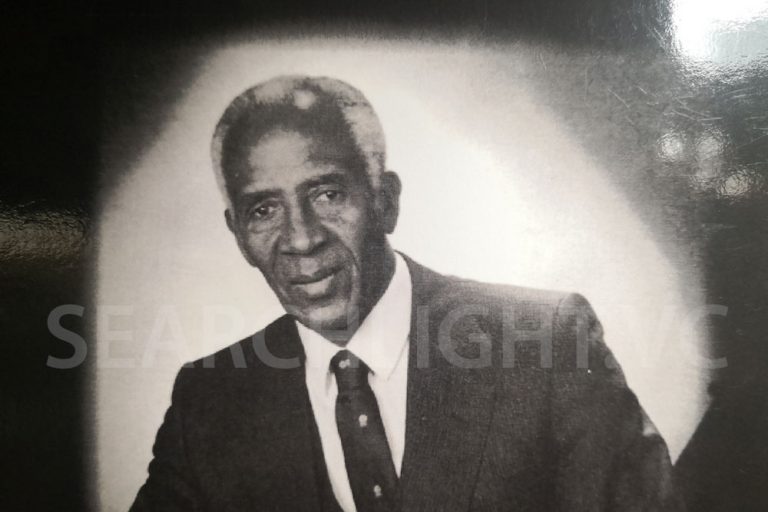 Breaking News
March 24, 2023
Distinguished surgeon Sir Cecil Cyrus passes at age 94
Sir Arthur Cecil Cyrus, considered to be St Vincent and the Grenadines most distinguished physician and surgeon died at his home at Government House road on Friday morning.
Sir Cecil was 94 years old.
His contribution to clinical medicine in St Vincent and the Grenadines and the Caribbean was immense.
Originally from Layou, Sir Cecil served for 13 years as the lone surgical specialist at the then Colonial Hospital (now the Milton Cato Memorial Hospital) then for 30 years at his private Botanic Hospital.
Over the years, he was able to assist scores of people who had long been living with conditions that were treatable. He devoted himself to working with these and others.
Sir Cecil also established The Dr Cecil Cyrus Museum in 2002. It was the country's only medical and non-medical specimen museum and featured hundreds of pathological specimens and medical photographs with baffling medical conditions captured throughout Sir Cecil's medical career.
He was also the author of several books including 'A Clinical and Pathological Atlas: The Records of a Surgeon in St Vincent, The West Indies' and 'A Dream Come True – The Autobiography of a Caribbean Surgeon'.
Sir Cecil is also credited with introducing the game of squash to SVG in 1966.
Sir Cecil was knighted on March 20, 2019 during a visit to St Vincent and the Grenadines by HRH Prince Charles (now King Charles III) for services to medicine and health services.
He is survived by his wife Kathryn, children Helen, Rachel, Paul and Mark, grandchildren, many other relatives and friends.