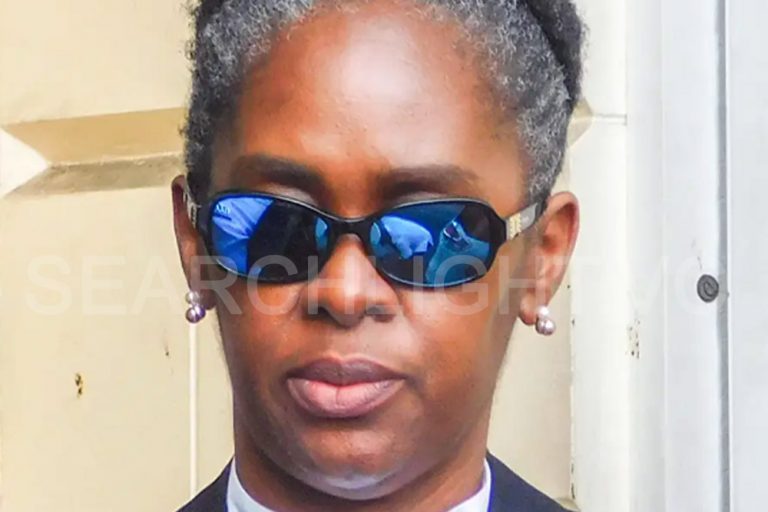 Breaking News
March 13, 2023
Public Servants never ceased to hold office, entitled to full benefits – Judge
Justice Esco Henry has ruled in favour of the Claimants in the matter in which former public servants sought judicial review of the decision by the Government to terminate them because of their refusal to take the Covid-19 vaccine.
On Monday, March 13 via Zoom, the Judge said the Public Service Commission, Police Service Commission and the Commissioner of Police misdirected themselves and acted unlawfully.
All letters issued to the claimants violated the Constitution. This includes letters issued by the St Vincent and the Grenadines Community  College.
Justice Henry said the decisions of the Public Service Commission, Police Service Commission and the Commissioner of Police were a breach of natural justice, unlawful, procedurally improper and void.
The court ruled that none of the claimants ceased to hold the public offices to which they had been appointed and held at the relevant times.
They remain entitled to all their full pay and benefits due and payable to them including pensions.
The crown is liable to the claimants for any damages including interest of 6 per cent per annum.
The Claimants were nine former public servants who challenged SR&O No. 28 of 2021 – The Public Health (Public bodies Special Measures) Rules, 2021 introduced by the Minister of Health and the Environment and the decisions of the Public Service Commission (PSC), the Commissioner of Police, the Police Service Commission deeming them to have resigned their respective offices within the public service.
The Claimants sought constitutional relief for what they alleged to be breaches of their pension rights and right to protection from inhuman and degrading treatment arising from what they said was wrongful termination.
The defendants were The Minister of Health, Wellness and the Environment, The Public Service Commission, The Commissioner of Police, The Police Service Commission and The Attorney General while the claimants are Shanile Howe, Novita Roberts, Cavet Thomas, Alfanso Lyttle, Brenton Smith, Sylvorne Olliver, Shefflorn Ballantyne, Travis Cumberbatch and Rohan Giles.
Attorneys Cara Shillingford-Marsh, Jomo S Thomas and Shirlan M Barnwell appeared for the Claimants and Anthony Astaphan SC, Karen Duncan, Cerepha Harper-Joseph and Grahame Bollers for the Defendants.
RELATED ARTICLE: Lawyer promises teachers big victory in Covid-19 vaccine mandate case (+Video)