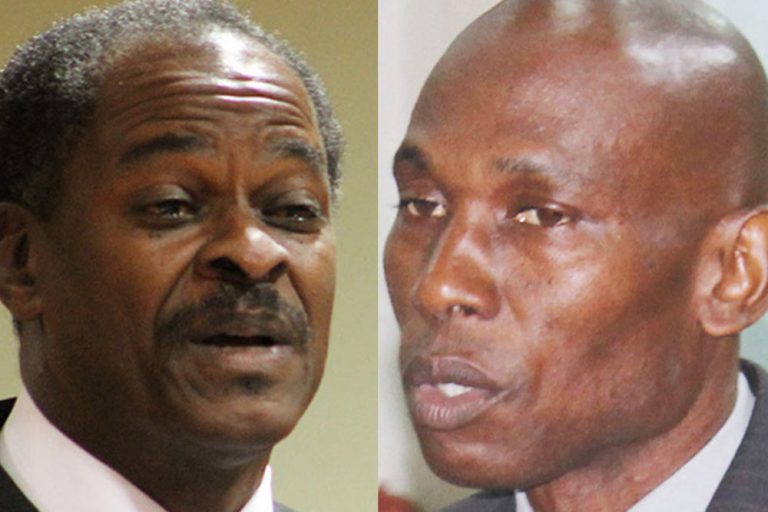 Breaking News
December 18, 2022
Thompson and Thomas come to blows at Heritage Square
Jerrol Thompson and Jomo Thomas, two men who once contested General Elections on Unity Labour Party (ULP) tickets, were involved in a physical altercation on Saturday evening at Heritage Square, Kingstown.
Minutes after talks of the incident started making the rounds, lawyer Jomo Thomas who is also a former Speaker of the House of Assembly commented on his Facebook page that he was attacked by Dr Jerrol Thompson, Chief Executive Officer (CEO) of the Medicinal Cannabis Authority.
"A few minutes ago I was attacked by Dr Jerrol Thompson, one of PM Gonsalves' clansmen all because I told him that that he cannot talk," said Thomas who contested the South Leeward parliamentary seat on a ULP ticket in 2015 but has since given up his party card.
He added, "the latest Covid numbers showed that the last two Covid deaths were among fully vaccinated persons.
"He fired punch after punch. I deflected them. I smiled and never returned a punch. With my training I could have taken his eyes, throat and balls, his sternum and his legs.
"But as they wise ones say when anger takes hold, reasons depart," said Thomas who is a leading anti-vaxxer.
Thompson, a medical doctor, who specialises in infectious diseases is a leading pro-Covid-19 vaccine voice in St Vincent and the Grenadines.
Thomas ended the Facebook post by stating, "Gonsalves needs to tell his troops that a culture of arguments does not entail violence."
When contacted by SEARCHLIGHT, Thomas declined to further comment on the incident, saying that he had said all that he wished to say on his Facebook page.
Thompson, a former member of parliament for North Leeward, also refused to comment on the incident stating that it was not prudent to do so.
The fray was witnessed by several persons who were socializing in Heritage Square.