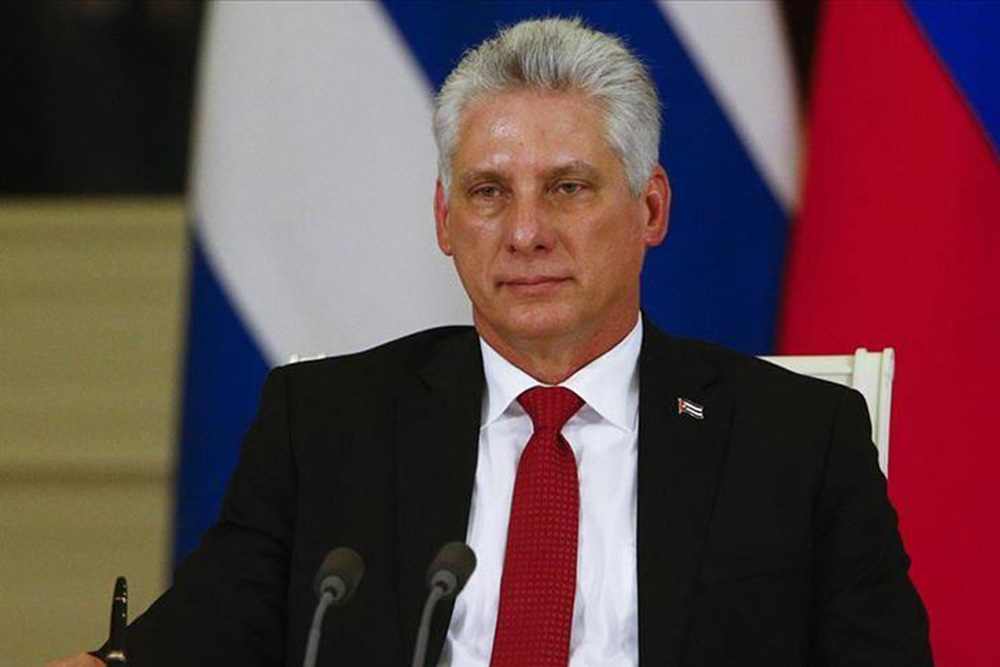 Breaking News
November 22, 2022
President of Cuba to make State visit to St Vincent and the Grenadines
President of Cuba Migel Diaz-Canal will make an historic visit to St Vincent and the Grenadines next month.
Just before the adjournment of the sitting of the House of Assembly late Monday, Prime Minister Dr Ralph Gonsalves announced that Diaz-Canal will pay a State visit to St Vincent and the Grenadines (SVG) from Saturday December 3 to Monday December 5.
This will be the first time since the Cuban Revolution in 1959 that a Cuban head of state will visit SVG.
"I am sure that the people of St Vincent and the Grenadines will respond very warmly to President Diaz-Canal. It will be a strengthening of the bonds of friendship between our two countries," Gonsalves said.
A committee to plan the State visit, made up of state officials and the Cuban Ambassador to SVG has been established and the programme for the visit is being finalized.
During the State visit, President Diaz-Canal will address Parliament at a formal sitting which will take place on December 5 at 10:00 a.m.
Prime Minister Gonsalves and Leader of the Opposition Dr Godwin Friday will also address the sitting, while the Speaker will give the welcome.
After the formal sitting of Parliament, the Cuban President will travel to Barbados to attend the 8th Cuba CARICOM summit.