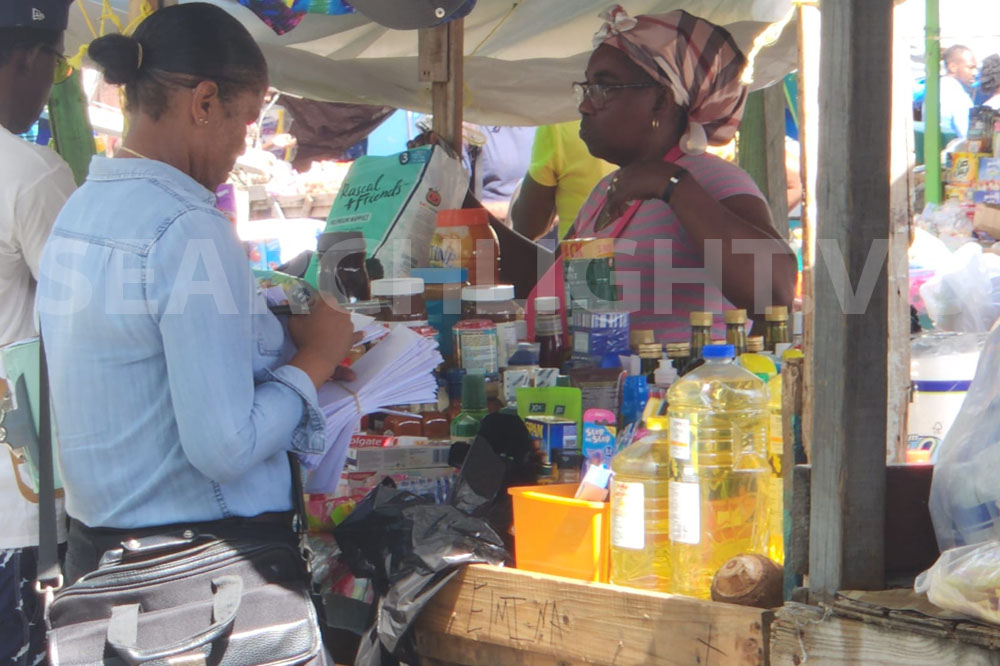 Breaking News
November 15, 2022
Vendors given official notice by Kingstown Town Board to get off the streets
The Kingstown Town Board is moving ahead with its plan to move vendors from the streets and on Tuesday afternoon, issued official notices to vendors.
The letter, dated November 14 and signed by Town Board Warden, Clayton Burgin, said street vending will be prohibited after November 21, 2022.
Vendors were made aware of the official opening of two new facilities which is expected to address "street vending that is causing lots of inconveniences to business owners, motorists and pedestrians".
The Town Board requested that vendors come into the office to receive a stall number for allocation of a space in the New DownTown Vegetable Market between November 15 and 18.
The letter further stated vendors are "expected to occupy that space on 21st November 2022".
In a follow-up interview with SEARCHLIGHT, Burgin said some vendors have requested more time for relocation so the Town Board has extended the deadline to November 29, 2022.
He said by that deadline, the Town Board would have relocated the 382 vendors into the two new markets and others who are registered in the Central Market will be returned there.
"They will be moving into the facilities so between now and November 29 … all those persons will be off the street."
For vendors who ply their trade on Fridays and Saturdays, they will be accommodated in the carpark of the Town Board office and in the area near to the cenotaph (Iron Man).
Burgin also said the registration process for the new stalls is expected to kick into full swing over the next few days so the transition can be completed by the end of the month.
"By the 29th everybody who is supposed to be off will be off. The only vendors who will remain are the nut vendors, coconut vendors, the newspaper people and the phone cards, we will leave them because they are not humbugging much and there are not many of them."
For those vendors who returned to the street in front of the P.H. Veira building in defiance of order to vacate, Burgin said a police presence was requested to keep the area clear for deliveries and drop offs.
RELATED ARTICLE: Give us til December – Vendors (+Video)