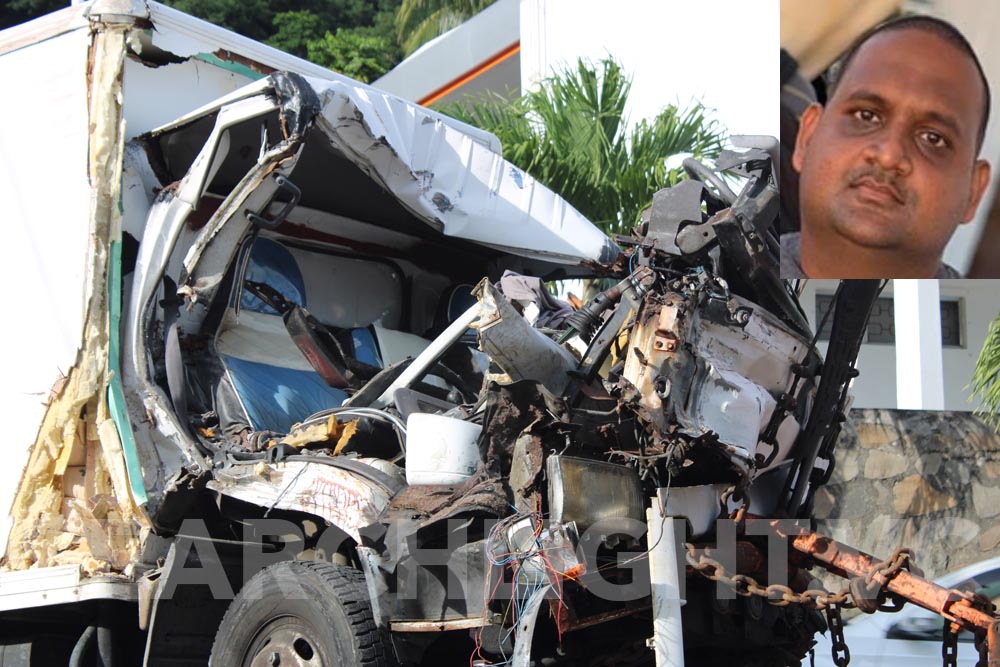 Breaking News
September 28, 2022
Driver dies after vehicle crashes into building at Arnos Vale
Police have confirmed the death of Suraj Bacchus who died this afternoon after the box truck he was driving crashed into the Adams building at Arnos Vale.
At the time of the accident, there were two other occupants of the truck, both of whom reportedly escaped unhurt.
Bacchus, a resident of Peruvian Vale, was transporting sacks of sugar downhill in the direction of the old ET Joshua Airport when the truck crashed into the steps of the Adams building.
The truck also hit a rental vehicle RK114 parked there.
Bacchus was pronounced dead at the Milton Cato Memorial Hospital.