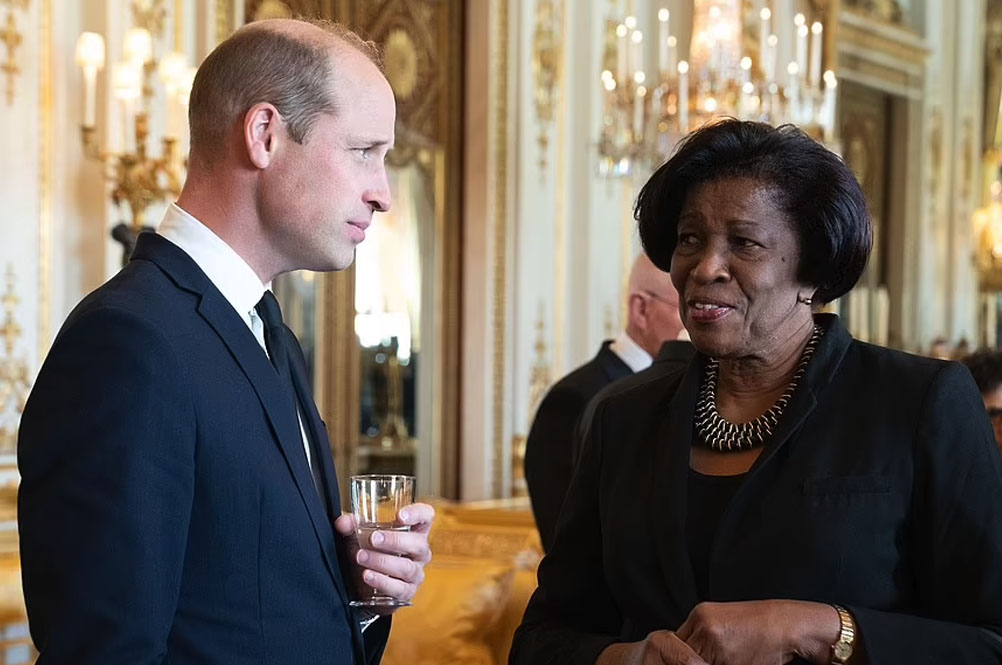 Breaking News
September 17, 2022
Dame Susan Dougan attends special lunch for the Commonwealth at Buckingham Palace
Governor General Dame Susan Dougan, who will be representing St Vincent and the Grenadines at the funeral of Queen Elizabeth II on Monday, has attended an event for the Commonwealth held at the Buckingham Palace today, September 17.
According to reports from the United Kingdom press, the "special lunch" was held at Buckingham Palace today, and was attended by King Charles III, the Queen Consort Camilla, the Prince and Princess of Wales, the Princess Royal and the Earl of Wessex.
The governors-general of Antigua and Barbuda, Australia, the Bahamas, Belize, Canada, Grenada, New Zealand, Papua New Guinea, Saint Lucia, Saint Vincent and the Grenadines, the Solomon Islands and Tuvalu were present.
Further, there will be an event tomorrow, Sunday September 18, "reception of the century", wherein 500 world leaders and presidents will be present to honour the late Queen.
Dougan, who represents the Monarch in a local capacity, will be attending the state funeral of the Queen which will be held at Westminster Abbey at 11am on Monday, September 19.
The Governor General has expressed her condolences at the death of the Queen, noting "The Commonwealth has been truly blessed with a monarch viewed by millions of people as a symbol of stability and a driving force for meaningful change."
A book of condolence has been opened at the Government House, here in St Vincent and the Grenadines, to be signed by members of the public from September 13 to 19 between the hours of 10 am and 4 pm.