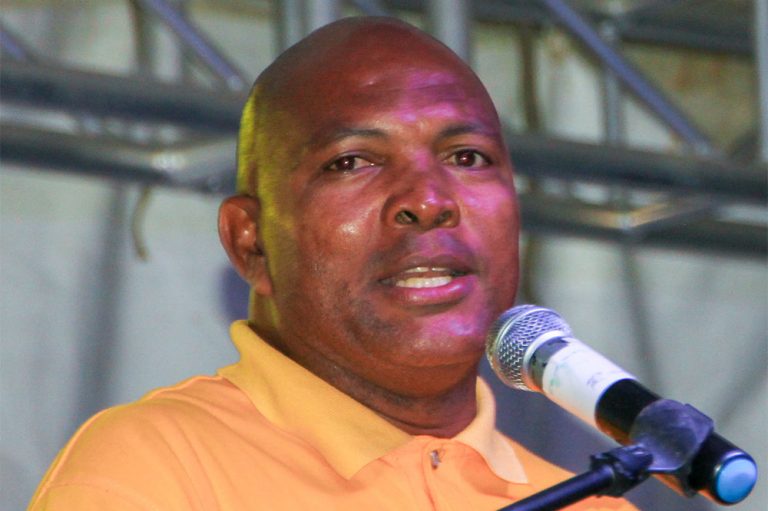 Breaking News
September 12, 2022
Clare Valley in shock and mourning at death of five young males – MP Stephenson
The five persons who have been confirmed dead following an accident in the Bony River area of Sandy Bay today, September 11 are all young males.
In an exclusive interview with SEARCHLIGHT on Sunday evening, Area Representative, Nigel "Nature" Stephenson said the Community of Clare Valley is in shock and mourning.
While not divulging the identity of the accident victims, Stephenson said "they are all males, under the age of 40 years old."
He said he is aware of one female resident who is hospitalized in critical condition.
Police told SEARCHLIGHT that Giovanni Barker, Ishmael Bruce, Elvis Harold and Collin Robin died on the scene, while Kenroy Haywood/Phillips died at the Modern Medical and Diagnostic Centre at Georgetown.
Stephenson said he visited Clare Valley on Sunday to express his condolences to the bereaved families.
"The community is in shock and mourning."
"Clare Valley is a very small community and most of the people there are related to each other," Stephenson explained.
He said the mother of one of the victims was literally shaking with shock and disbelief when he visited.
"This is our Rock Gutter in Clare Valley," Stephenson added.
He is encouraging his constituents to "be strong" and promised to do whatever he can to help them through this difficult time.
They were all passengers in mini van H8190 which was at the time travelling from Clare Valley to Owia.
They were all heading to Owia for the funeral of Rohan "Charles" Rawlins who was shot and killed at Lowmans Bay on August 15.
Four other persons are said to be in critical condition at hospital.