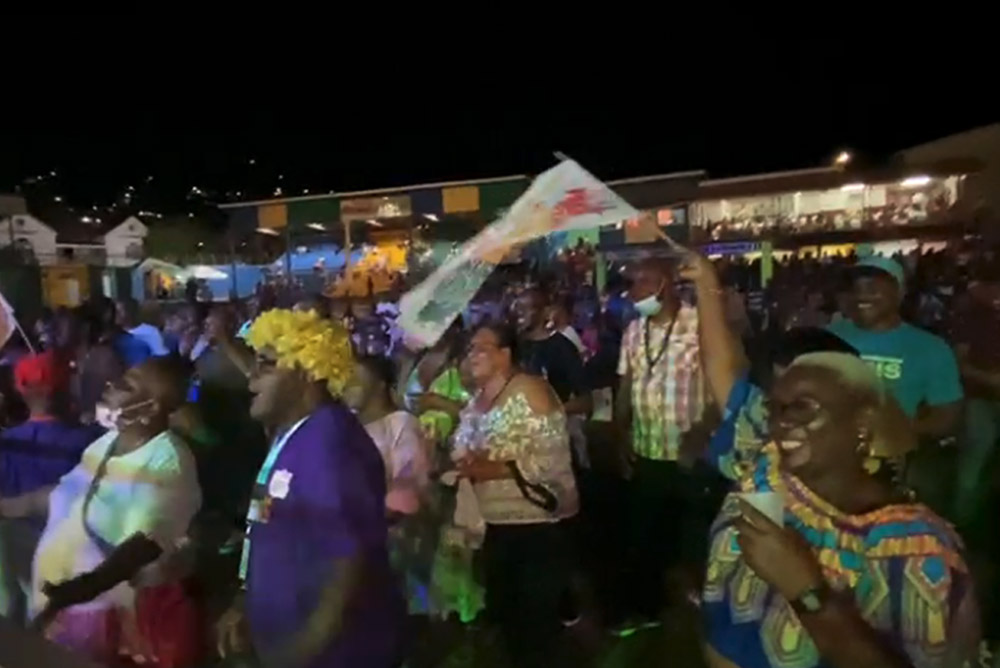 Breaking News
June 25, 2022
2022 Calypso Finalists announced
The eleven calypsonians to come up against reigning Calypso Monarch Shaunelle McKenzie in the 2022 Calypso Finals on July 3 have been announced.
They, and the song they sang to get to the finals are:
Kingsley 'Hero' Roberts – 'They Don't Know St. Vincent"
Maxwell 'Tajoe' Francis – "Playing Devil's Advocate"
Fitzroy 'Bro Ebony' Joseph – "No Horn"
Damian 'Boney man' Da Souza – "Where the prime money gone?"
Elvis 'Abijah' Abbey – "Who put them so dead"
Alvin 'Zion I' Dennie – "Hypocrites"
Grantley 'Ipa' Constance – Ah can't breathe"
Gosnel 'GC' Cupid – "Becket Hold On"
Glenroy 'Sulle' Caesar – "Calypso Alphabet"
Sheena Collis – "Ain't Easier"
Glenroy 'Homey' Delpesche – "Up up up up"
The reserve is Omani Cupid.
Twenty-two persons competed at the Semifinals, dubbed 'Ting Nice Agen' last evening, June 24, at the Victoria Park in Kingstown.
Guest artistes on the show were Godwin 'Gao' Oliver, Shaunelle McKenzie and Trinidadian calypsonian Edwin "Crazy" Ayoung.