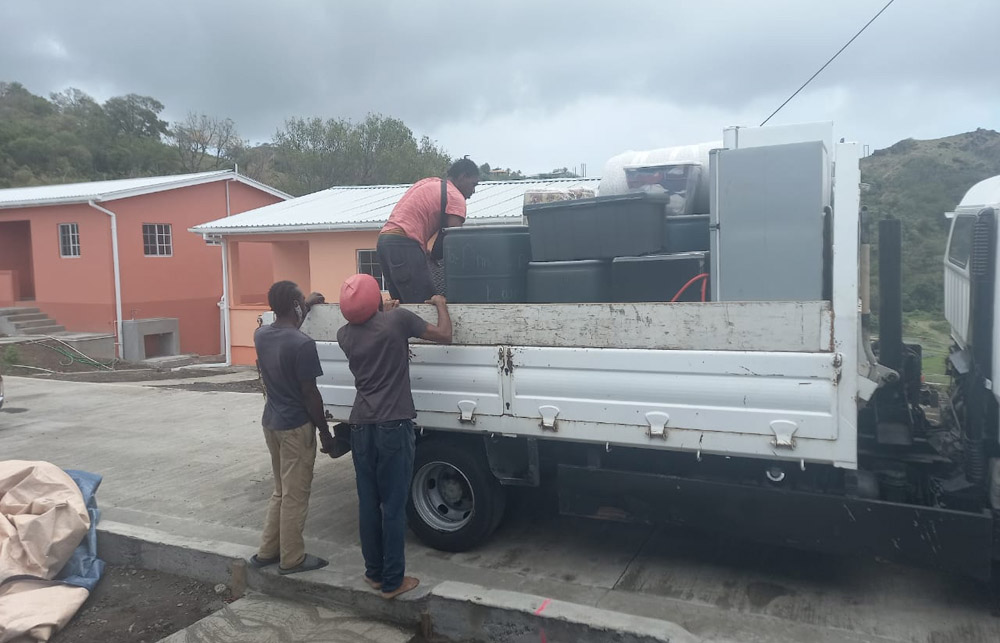 Breaking News
March 13, 2022
First group of residents move into new homes at Lowmans Bay
The first group of persons who are being relocated to Lowmans Bay to allow for work on the Port Modernisation Project are spending their first full day in their new homes today.
Ten former residents of Rose Place moved into their new homes yesterday, March 12, following the official hand over of the 47 units on January 31, 2022.
The new community consists of 28 structures, comprising a mix of one- and two-bedroom duplexes, along with stand-alone three-bedroom structures.
The one-bedroom units are 320 sq ft in size; the two bedrooms are 500 sq ft and the three-bedroom houses are 725 sq ft in size. All units have a bathroom, bedroom(s), an open kitchen and sitting room, verandah, tiled shower, internal plumbing and electrical connection.
Preselected structures on site were built for those with physical challenges.
The persons who have been allocated houses at Lowmans Bay were living on the beachfront at Rose Place on or before March 30, 2019.
The new residents have until March 31 to move into their homes, but must first complete procedures to have water and electricity connected. They are also required to sign an occupancy agreement for the structure they will occupy.
"Once those three items are completed then the resident will receive his key and can then relocate over to Lowmans. We anticipate that this process would take up to at least the end of March of this year," Lenski Douglas, Assistant Project Manager of the Port Modernisation Project said during his address at the official handover of the houses on January 31.
The Port Modernisation Project is providing transportation for the residents to move their personal effects from their former homes to Lowmans Bay.