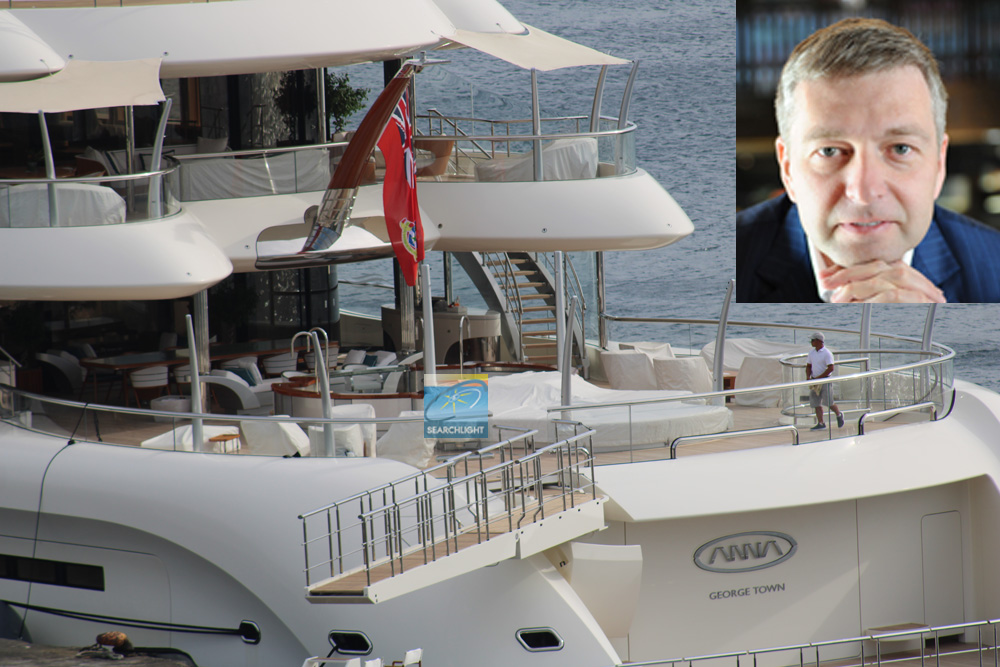 Breaking News
March 5, 2022
Russian billionaire on board super yacht in waters of SVG
A Russian-born billionaire and a 20-year-old female are reportedly on board family super yacht 'Anna' that arrived in Vincentian waters yesterday, March 3.
Dmitry Rybolovlev's arrival comes in the midst of sanctions coming out of the United States (US), the United Kingdom (UK) and the European Union (EU) in response to Russia's ongoing invasion in Ukraine.
Since sanctions have been imposed, Russian billionaires have been moving mobile assets such as mega yachts and private jets so as to avoid seizure by the US, UK and EU who are seeking to capture and freeze the assets of the invading country's influential elite.
Rybolovlev, a citizen of the Republic of Cyprus, is not on the lists of targeted oligarchs, nor are the beneficiaries of the family trust, the Skorpios Trust, that owns the yacht.
The 55-year-old, who owns European football club AS Monaco, and according to Forbes, has a net worth of 6.7 billion, made port in Canouan on Thursday morning after travelling from Antigua.
'Anna', named after one of his two daughters, has since crossed the channel over to Kingstown docking at approximately 11 am today, March 4. The mega yacht was spotted refuelling this afternoon and is likely to head back to the Grenadines for the duration of its stay.
Attending to the needs of Rybolovlev and his companion are 38 crew members from around the world.
The investor, businessman, and trained medical doctor, is ranked as the 391st richest man in the world as per the 2021 Forbes Billionaire's list. His wealth was amassed from Uralkali, Russia's largest producer of potassium fertilisers, but his stake was sold for 6.5 billion in 2010.
It is said that the Rybolovlev family is not based in Russia but Monaco.