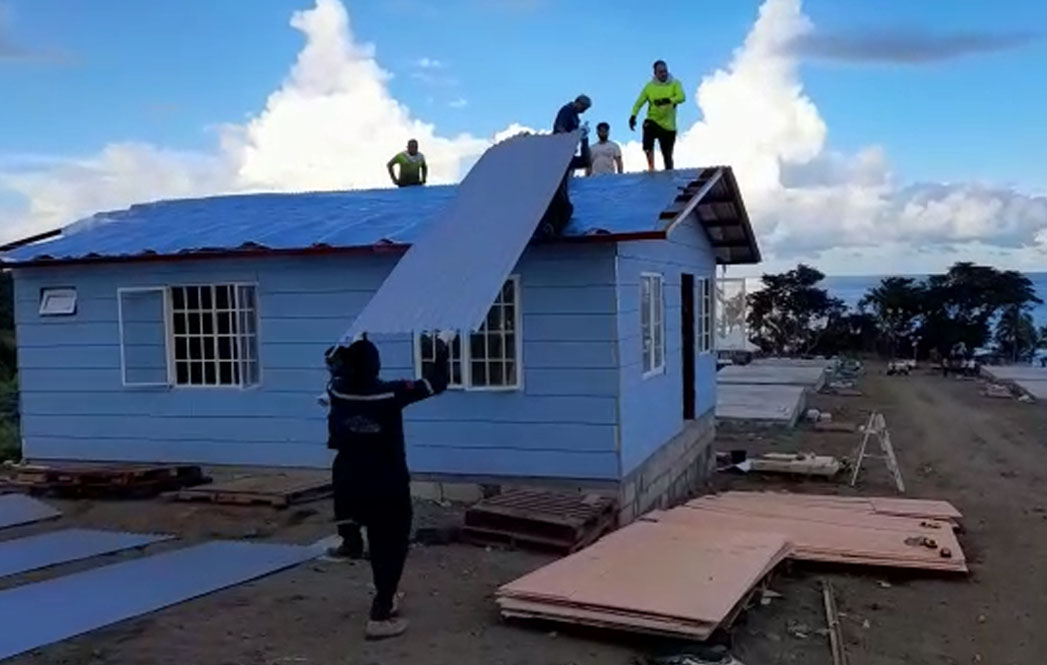 Breaking News
September 26, 2021
Pre-fab houses at Orange Hill nearing completion + Video
The twenty-seven pre-fabricated houses being erected at Orange Hill for families displaced from communities north of the Rabacca Dry River are expected to be completed by tomorrow, Monday, September 27.
The houses are being erected by a team of Trinidadian volunteers who are members of Sri Sathya Sai Baba, the humanitarian nonprofit group that also donated the houses.
The houses are said to be fireproof and are designed using a building technology to enable the structures to withstand hurricane force winds.
Each house sits on a 4000 sq ft lot and the houses are being constructed in a manner which will allow the occupants to build an extension to their homes in the future if that is their desire. The concrete bases of the houses were built by the Roads, Buildings and General Services Authority (BRAGSA) on Government owned land.
On completion of the work on all 27 houses, the volunteers are scheduled to depart St. Vincent and the Grenadines on Tuesday, September 28, 2021.