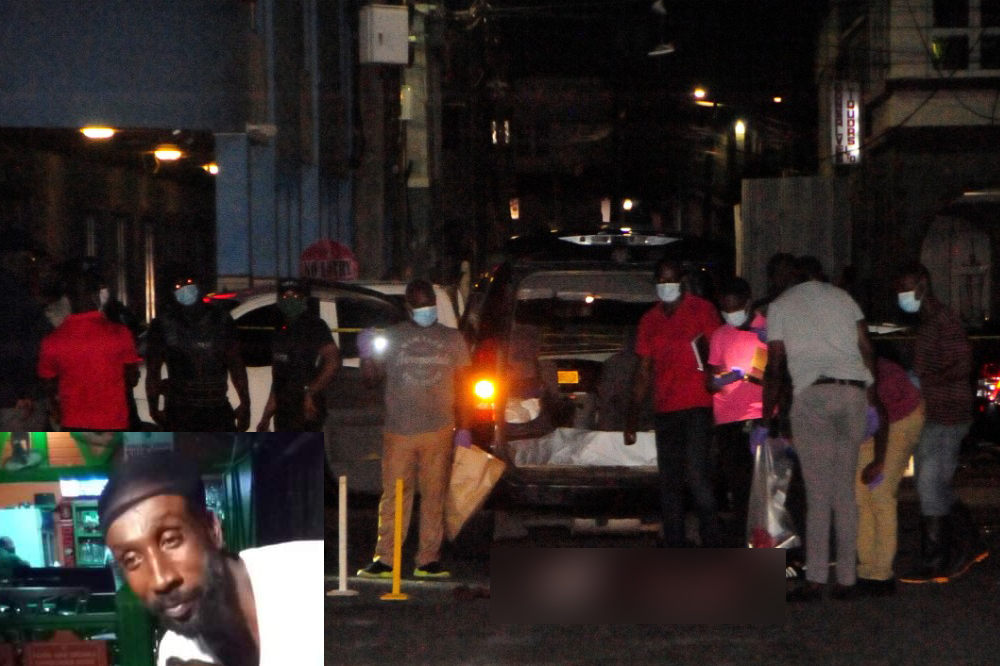 Breaking News
September 26, 2021
Gunmen shoot shopkeeper multiple times in Kingstown
A man was shot dead in Kingstown between 8:15 and 8:30 tonight.
According to eyewitnesses, Donald Neverson, who goes by the alias 'Merciless' had just locked up a shop he operates in Melville Street, Kingstown, opposite the former entrance to Coreas lumber yard, when he was killed.
SEARCHLIGHT understands that Neverson, of Enhams and Questelles was walking along Melville Street, towards Bay Street when he suddenly turned back, in the direction of the sea.
According to our source, Neverson was then approached by two gunmen who shot him multiple times about his body. The source said after Neverson fell to the ground, the gunmen kicked him about the body then made their escape along the sea road along the reclamation site.
A police source told Searchlight that 15 ammunition shells were recovered from the scene around the body of the deceased.
This is a developing story and SEARCHLIGHT will provide updates as information comes to hand.