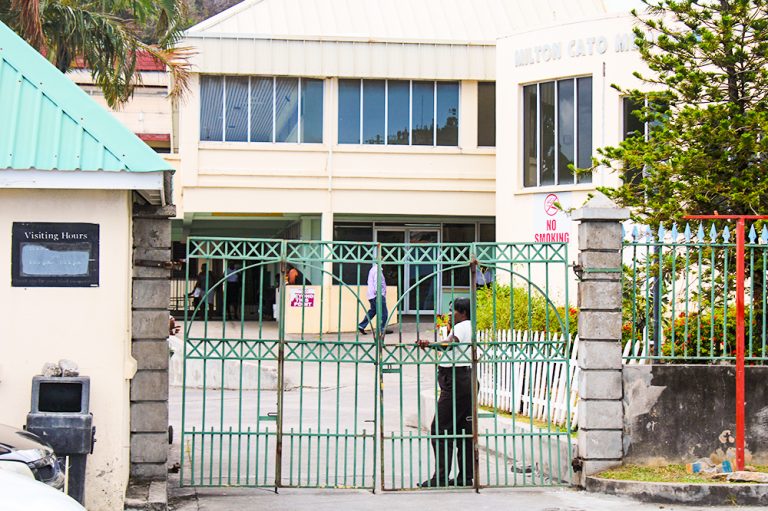 Breaking News
September 7, 2021
High turnout of nurses recorded across health facilities Tuesday morning
A high turnout of nurses has been recorded across health facilities in the country today, the first of four days of withdrawal of service and industrial action being taken by the Public Service Union (PSU) and essential workers.
The PSU's industrial action, which is inclusive of the withdrawal of service, began today, September 7 with a Nurses' Day of Prayer and is expected to continue tomorrow with a Public Service Day of Prayer and on Thursday, September 9 with a protest and procession.
The four-day withdrawal of service will end on Friday, September 10 with a rest day.
SEARCHLIGHT understands that there was a 100 per cent turnout of nurses at the Lewis Punnett Home, the Levi Latham Health Centre and the Modern Medical Diagnostic Centre for today's morning shift.
Additionally, there was an overall 85 per cent turnout of nurses at the Milton Cato Memorial Hospital with all nurses being present for duty at the Surgical Wards and Accident and Emergency Department.
Seven of eight nurses were present at the medical wards, four of five in Paediatrics and six of 10 at the Maternity wards.
Only two of 12 nurses were absent from the Operating Theatre on the morning shift.
All three nurses at the Argyle Isolation Facility were present for duty during today's morning shift as well.
Meanwhile all staff on the female ward at the Mental Health Rehabilitation Centre were present and only three on the male ward were absent.
Records also show all staff being present at all polyclinics and district hospitals including in the Grenadines.
There was also a good turnout of doctors and ancillary staff.
It is unclear how these figures will change for the afternoon shift.
The amendment to the Public Health Act, which was passed in Parliament without opposition support in the early hours of August 6, introduces COVID19 mitigating measures for frontline workers to either choose between vaccination or regular testing at their expense.
The trade union's thrust to engage in industrial action is said to be a direct response to the  amendment of the Act, which they see as a violation of fundamental rights and freedoms.