Posted on
Senator facing assault charge takes leave of absence from Parliament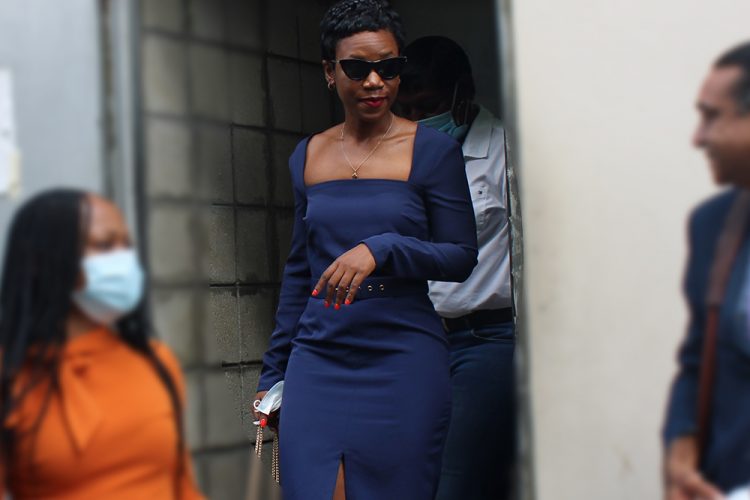 Senator Ashelle Morgan will take a one-month leave of absence, in the first instance, from sittings of the House of Assembly, as she prepares to answer a charge brought against her related to the shooting of Diamond resident, Cornelius John.
Morgan, who is also the Deputy Speaker of the House, issued a media release today, in which she indicated that her request for leave was granted by Rochelle Forde, the Speaker of the House.
"While there is no legal or moral obligation for me to take such leave, I chose to do so voluntarily because I do not wish for the upcoming trial to distract from or to overshadow the business of the House of Assembly," the release said.
The Deputy Speaker was arraigned on June 25 at the Serious Offences Court on the charge of assault with the intent to commit wounding. The parliamentarian pleaded 'not guilty' and was granted bail in the sum of $2000 with one surety.
The matter was transferred to the Calliaqua Magistrate's Court based on the district the alleged offence occurred.
In her letter to the Speaker requesting a leave of absence, Morgan expressed hope that "the trial of the matter proceeds and concludes in the shortest time possible so as to negate any necessity for a further application for a leave of absence".
The presence in Parliament, of the government senator since the shooting incident was made public, has been a cause for contention both in the House and among members of the public.
Several protests have ensued as people voice the opinion that Morgan should withdraw or be made to withdraw from her position as a senator and Deputy Speaker of the House.
Morgan is expected to appear before the court on July 5.