Posted on
COVID19 testing for unvaccinated State employees to begin Monday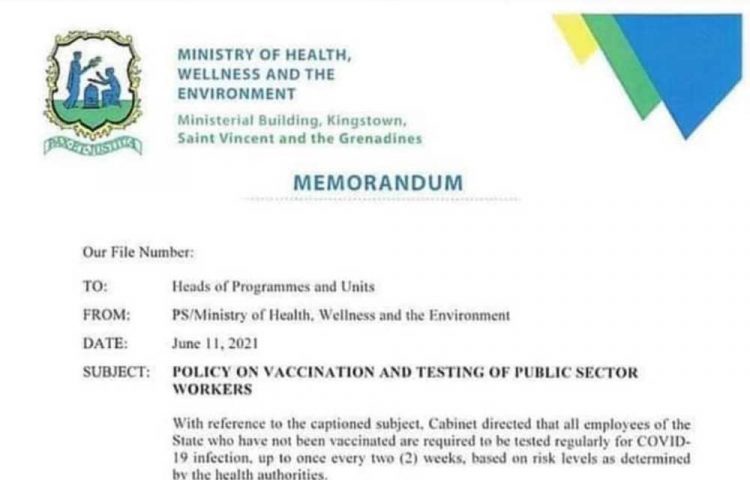 Beginning Monday June 14, all employees of the State who have not been vaccinated against COVID19 will be required to get tested regularly for the infection.
This is according to a memorandum dated June 11, 2021 from the Permanent Secretary in the Ministry of Health, Wellness and the Environment to Heads of Programmes and Units.
The memorandum notes that unvaccinated employees will be required to be tested up to once every two weeks based on risk levels, as determined by the health authorities, in keeping with a directive from Cabinet.
A schedule in the document details that testing on June 14 and 15 will take place for named departments in the Ministry of Health; Health General Administration, Medical Stores, Health Planning, Central Pharmaceutical Stores, Health Security Unit, EHD and the Public Health Department.
Testing for these departments will take place at District Clinics.
Other health care workers will also be tested on June 14 and 15, but at their work sites.
The memorandum, which was signed by Permanent Secretary Cuthbert Knights said "kindly advise staff under your control to contact their nearest health facility to be tested accordingly, and submit the record to the Permanent Secretary upon receipt".