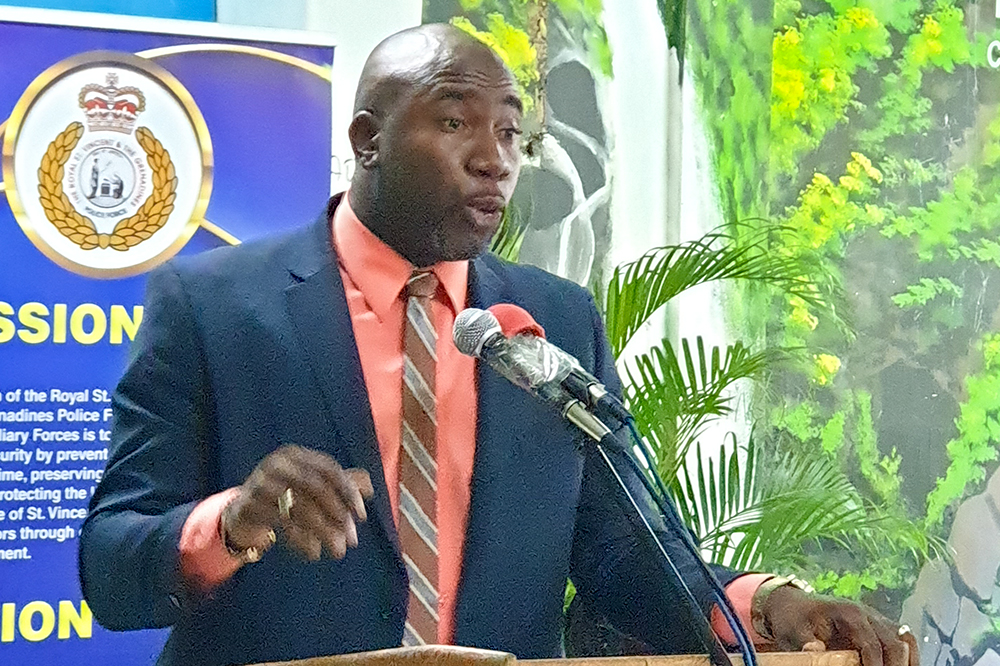 Breaking News
January 8, 2021
Minister of Government tests positive for Covid-19
Minister of Social Development Dr Orando Brewster has tested positive for Covid-19.
Prime Minister Dr Ralph Gonsalves made this disclosure on Friday, when asked by SEARCHLIGHT about the Covid-19 status of the members of Cabinet, given the upsurge in cases.
The Prime Minister said all members had tested negative with the exception of Brewster.
"One person tested positive, Brewster tested positive. From the moment he felt ill, he did not come to work….I told him to stay home…."
Brewster, who is the parliamentary representative for Central Leeward was not present at Cabinet on Wednesday, Gonsalves said.
St Vincent and the Grenadines has been experiencing a spike in Covid-19 positive cases, and on Thursday, 55 new Covid-19 cases were confirmed, 52 of which are nationals without a recent travel history.
There are now 80 local cases which are being investigated by the National Emergency Management Organization (NEMO).
"Everybody at Cabinet and everybody at the Cabinet Office including all the … administrative staff; everybody in the Office of the Prime Minister, which includes those in National Security too, tested negative on the rapid, … save and except Jimmy [Prince], who was not at the meeting and tested negative on PCR and Brewster, who was not here because he hadn't been feeling well and he tested positive on Monday or Tuesday."
The Prime Minister said Brewster is doing well.
On Wednesday, the health ministry said chief medical officer Dr Simone Keizer-Beache, permanent secretary Cuthbert Knights and minister of health Jimmy Prince were among five members of staff that had been placed in quarantine, having been exposed to a COVID-19 positive person six days prior.
Prince has tested negative on his first PCR test, the Prime Minister said.
On Thursday, several members of the high command of the Royal St Vincent and the Grenadines Police Force (RSVGPF) were also placed in COVID-19 quarantine after Deputy Commissioner of Police Frankie Joseph was among six police officers who tested positive for the virus.
Commissioner of Police Colin John told SEARCHLIGHT that following Deputy Commissioner Joseph's positive test, all members of the RSVGPF who were in contact with Joseph were placed in quarantine.
To date, SVG has confirmed 204 cases of COVID-19. One hundred and two persons have recovered and 102 remain active. All positive cases will continue to be isolated until cleared by two negative tests, the NEMO said.