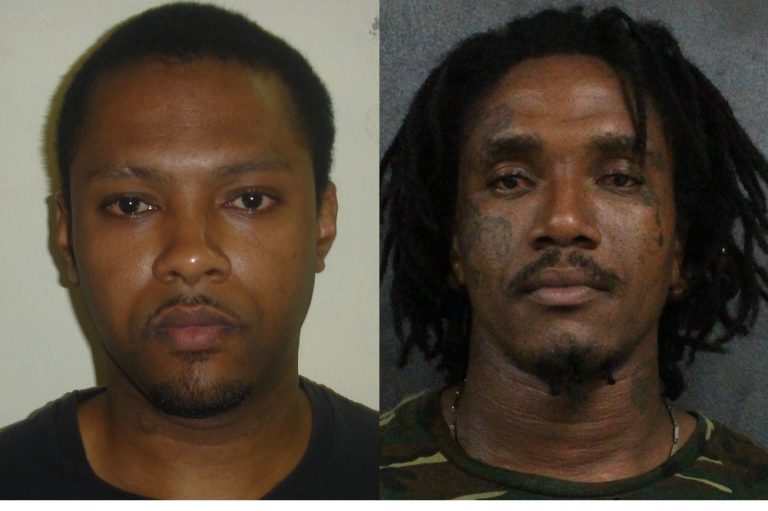 Breaking News
December 9, 2020
Police launch manhunt for two "dangerous" escaped prisoners
The Royal St. Vincent and the Grenadines Police Force has launched a manhunt for two escaped prisoners who were discovered missing from Her Majesty's Prisons in Kingstown on Wednesday morning.
A release from the police said the men should be considered "armed and very dangerous".
Veron Primus and Olric "Chucky" Hanson were both inmates Her Majesty's Prisons in Kingstown and are awaiting trial for murder.
Primus was also convicted in October 2019 of escaping lawful custody and was jailed for 16 months in relation to that offence.
A release on Wednesday morning from the police said Primus was serving a sentence for murder while Hanson was awaiting trial for a series of serious offences including murder, robbery and burglary.
This is the second time Primus has escaped lawful custody. On October 1, 2019, Primus made a run for freedom in the wee hours of the morning. Prison authorities noticed that he was gone at daybreak. Several hours after escaping, Primus is said to have contacted lawyer Jomo Thomas who handed him over to the police.
In September 2017, Primus was ordered by Chief Magistrate Rechanne Browne-Matthias to stand trial at the High Court before judge and jury in relation to the murder of real estate agent Sharleen Greaves. Primus, a deportee from the United States, is also charged with one count of kidnapping, two counts of rape and two counts of buggery, allegedly committed between January 1 and April 15, 2016 at Vermont. A Vincentian national, Primus spent over 18 years in the US, and was indicted in 2016 for the 2006 murder of Brooklyn teen Chanel Petro-Nixon.
Olric Hanson is also awaiting trial for murder. In July 2020, the court found that there was sufficient evidence for him and two other persons to stand trial for the murder of a security guard was guarding a building at Arnos Vale at the time of his death.
Both men are considered armed and very dangerous. If seen contact the Police immediately at telephone number 1784-4571211/456-1102 or Her Majesty's Prison at telephone number 784-457-1937. Please approach the fugitives with caution.