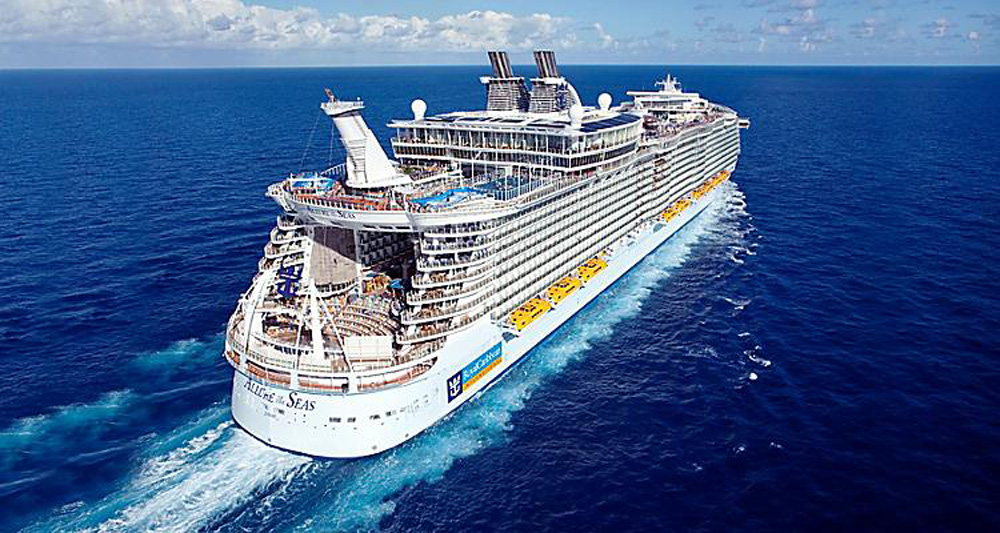 Breaking News
April 19, 2020
Over 300 Vincentian sailors scheduled to return home April 30
Over 300 Vincentians working on cruise ships are scheduled to return home in less than two weeks time, as part Royal Caribbean's Crew Repatriation programme amidst COVID-19.
SEARCHLIGHT obtained a Royal Caribbean document dated April 17, titled "Crew Repatriation Weekly Update" which notes that 329 Vincentians are slated to return to St Vincent and the Grenadines (SVG) via charter on April 30.
The Vincentian workers are said to be workers on 23 different ships in the Royal Caribbean fleet, which are only identified in the document by the abbreviations — AD, AN, BR, EG, EN, EQ, FR, GR, HM, ID, IN, LB, MA, MJ, NE, NV, OA, RF, RH, SI, SM, SR, SY.
The weekly update also assured crew members that they would receive "specific travel information no later than 48 hours prior to debark".
"Please do not be concerned if you do not have the specific information right now as we continue to finalise charters and their respective manifests," the document said.
A Royal Caribbean worker, in a video where she is giving updates about the repatriation process, said that conversations were happening "for us to organise charters to St Vincent".
As at April 17, 2020, Royal Caribbean had repatriated 10,977 of its crew members, and more than 7,500 crew members were slated to return to their respective homes in the next two weeks.
In the weekly update dated April 17, upcoming travel plans are also listed for crew members from several other countries including Trinidad and Tobago, Mauritius, Greece, Romania, the United Kingdom, Ukraine, Brazil, Mexico and Peru.
Prime Minister Dr Ralph Gonsalves, in Parliament on April 7, said SVG would not close borders to nationals.
However, he outlined the specific protocols to which cruise ships must adhere if they are to be given permission to send Vincentians sailors home.
Gonsalves said those sailors must test negative for Covid-19, with the appraisal certified independently and the cruise lines must agree for the sailors to be quarantined after arrival in SVG, with all expenses paid for by the respective cruise line operators.
The prime minister added that the expenses include security, food and anything else related to the quarantine, and after the 14-day quarantine period, the sailors will be assessed by medical personnel here.
On Sunday, a government official told SEARCHLIGHT that they had not been informed of the April 30 planned return of sailors from Royal Caribbean.
To date, SVG has 12 confirmed COVID-19 cases, 11 of which are active, with eight of those who tested positive being workers on cruise ships.