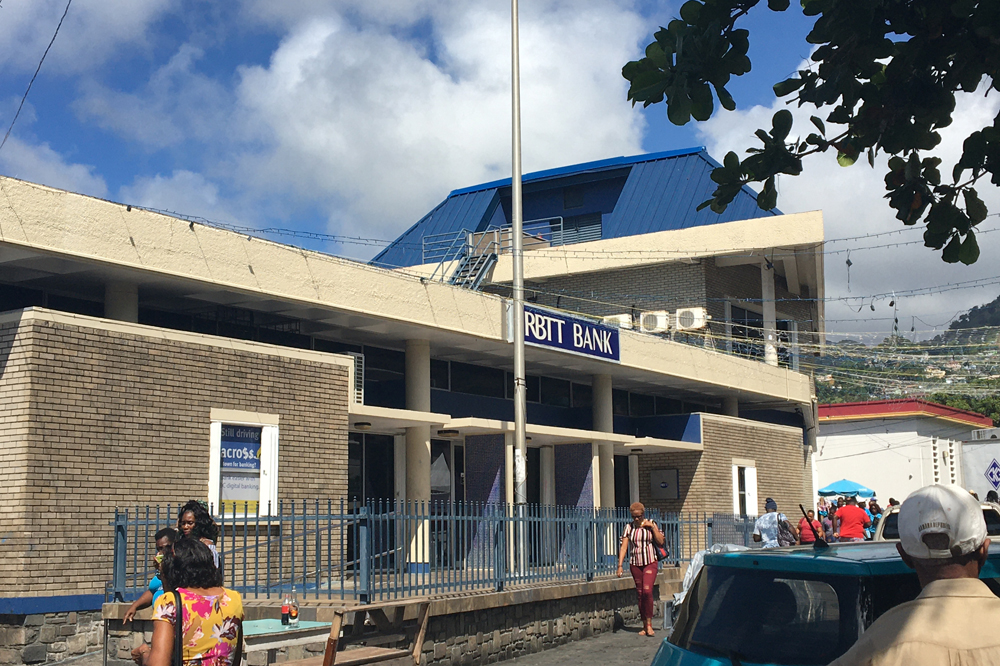 Breaking News
December 20, 2019
RBC Royal Bank disappointed with industrial action in SVG
The RBC Royal Bank has expressed disappointment with the industrial action taken today, December 20 by workers of its banking operations in St Vincent and the Grenadines, RBTT Bank.
According to a local online media entity, the majority of staff did not turn up to work because they were "standing up for a change of working hours and overtime pay according to the labour laws that were changed since 2008".
It was announced on December 12 that the Royal Bank of Canada had entered into definitive agreements to sell all banking operations in the Eastern Caribbean including their business in St Vincent and the Grenadines.
And it is alleged that the bank's management had not made an effort to handle the situation before entering into an agreement with the First National Bank of St Lucia regarding the sale of RBTT's banking operations.
""RBC Royal Bank, operating in St. Vincent and the Grenadines as "RBTT," is extremely disappointed with this unfortunate industrial action being taken by its employees with the apparent support of the Commercial Technical and Allied Workers' Union. Formal and informal discussions on the issues in question were well underway and talks were progressing cordially," a release from the RBC Royal Bank said.
The release, which is dated today, December 20, said that "this job action, taken on the last Friday before Christmas, serves only to negatively impact our clients seeking to access banking services at this busy time of year. Clients' anger and frustration is understandable and we sincerely regret that this action is disrupting their normal routines".
The Canadian bank said that it has committed to letting the formal industrial relations process play out as they work together with the Union to resolve any outstanding issues.
SEARCHLIGHT contacted Joseph 'Burns' Bonadie for comment on the matter. He said that he was in a meeting and would return the call later today.
Customers that went to utilise in-bank services today at the RBTT branch, which is located in Heritage Square was greeted by a notice which said that the Bank was closed "due to unforeseen circumstances".
"Our ATMs and digital banking services remain available to support your banking needs," the notice said. "We apologise for any inconvenience this may cause and are working hard to ensure the reopening of our branch as soon as possible."