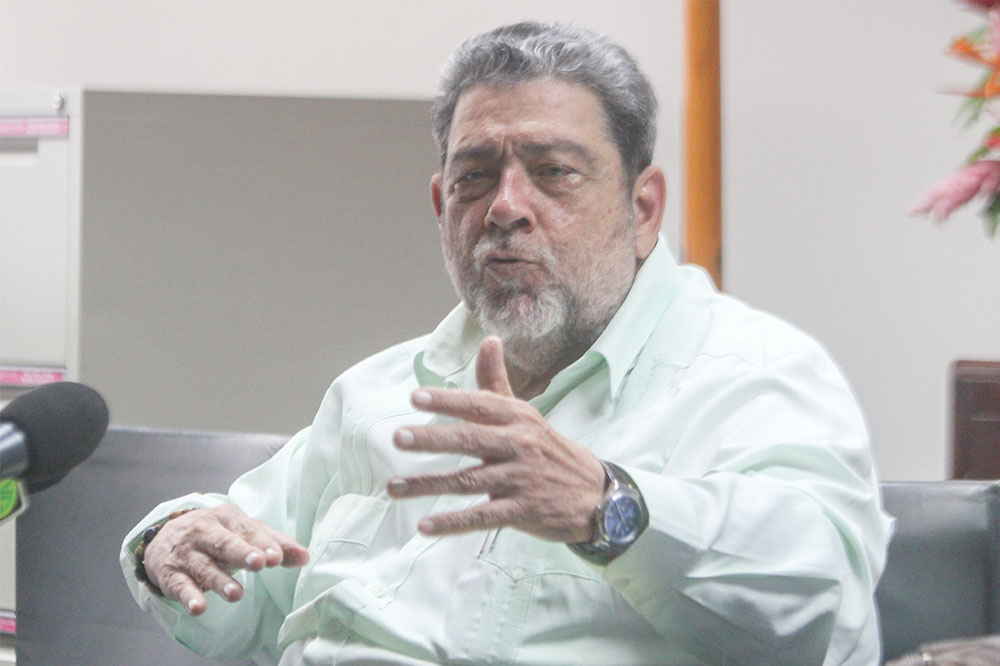 Breaking News
August 26, 2019
Businesses to remain closed tomorrow due to passage of storm
This country will remain shut down tomorrow as Tropical Storm Dorian makes its passage across the northern part of the island.
Prime Minister Dr Ralph Gonsalves made the announcement this afternoon during his second address to the nation today on the passage of the storm.
"The next time we're gonna open the town is on Wednesday morning. So tomorrow, we are going to be closed. You're not going to find anywhere other than the essential services opened. Government offices will be closed, businesses will be closed until Wednesday morning," he said.
The Argyle International Airport was closed at 6pm. And the prime minister said that it will remain closed until 6am on Wednesday morning.
And this is so that the necessary assessments as it relates to possible damage and ensuring that everything is in order can be done.
Gonsalves, who was speaking after a meeting with the National Emergency Management Council, advised the public to listen carefully to the announcements in relation to the Central Water and Sewerage Authority.
Tropical Storm Dorian is expected to pass over the north of mainland St Vincent by 2am.
The prime minister said that since his last update at midday today, storm winds have strengthened, moving from 50 miles per hour to 60 miles per hour.
"The possible hazards which we are gonna have, the heavy rainfall accompanied by thunderstorms, the rainfall accumulations of up now to beyond the predicted — earlier I said up to 6 inches — 8 and maybe even 10 inches. And in certain areas, in the mountainous areas, clearly will be higher," he said.
Gonsalves also said that tropical storm force winds extends up to 45 miles from the centre so there is a chance that the north of the country will not only be affected by rainfall but by winds at the centre of the storm as well.
He reiterated that shelters will be open from 7pm and urged persons in vulnerable situations to check in at the shelters.
"We can't fool around with these weather events," he said, also noting that the residents of the Lewis Punnett Home are in the process of being moved to the primary school at Fairhall.
As of 4pm today, all businesses and non-essential services closed and gas stations and supermarkets were expected to remain open until 6pm.