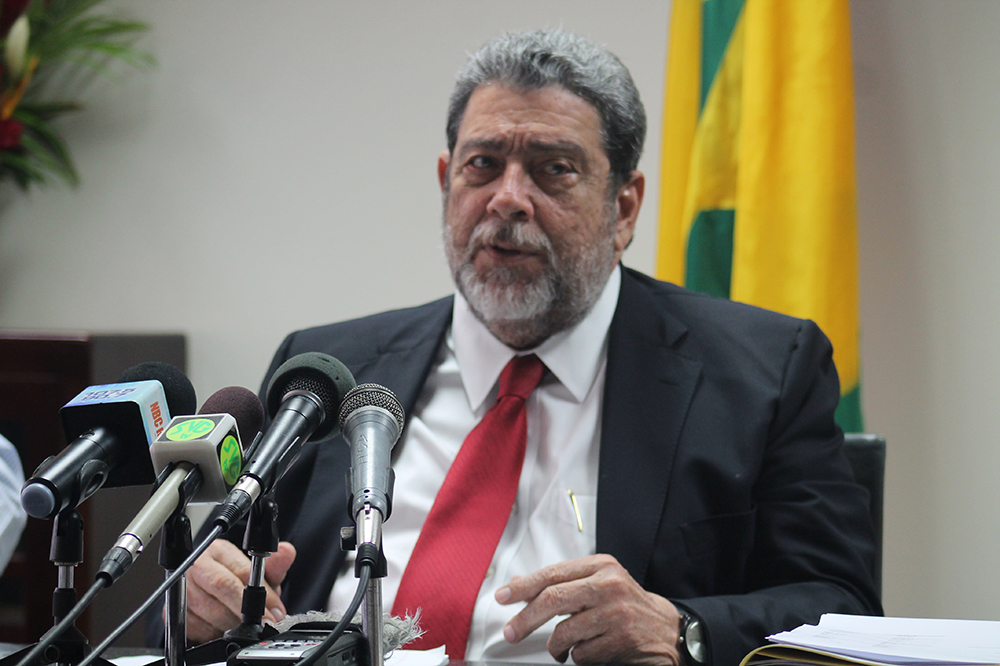 Breaking News
August 26, 2019
All business and non-essential services to be closed at 4pm
All businesses and non-essential services will be closed as of 4pm today in St Vincent and the Grenadines (SVG).
So says Prime Minister Dr Ralph Gonsalves, who addressed the nation at midday, on Tropical Storm Dorian.
SVG was placed on a tropical storm warning yesterday at 5pm and it was reported that there was a high probability that the island would be affected by the storm within the next 36 hours.
"Gas stations and supermarkets will remain open until 6pm today. All shelter managers to activate their shelter management plans and their teams and to have the shelters open by 7pm today to receive persons who may need shelter," Gonsalves said.
As of 11am today, the centre of Tropical Storm Dorian was located about 135 miles east south east of  Barbados, with maximum sustained winds of 60 miles per hour and its present movement is to the west north west at 14 miles per hour.
"Based on the information from our local Met services, St Vincent and the Grenadines will begin to feel the impacts of this storm from late this evening into Tuesday and will be affected by moderate to heavy showers, storm force winds and rough seas," Gonsalves said.
The prime minister said the centre of the storm is expected to pass St Vincent early Tuesday morning and urged citizens to be very careful and to take the storm seriously.
"You have to prepare for this as if you are preparing for a hurricane. I don't want you to take things lightly and say its just a storm and that it's going to the north and it would not impact us," he said. "This is the same thing with Tomas and the Met agencies and NEMO have advised me that the way the storm is shaping up in terms of its direction and type, as of this moment, it resembles Tomas and you know what Tomas did on October 31st, 2010."
The National Emergency Operation Centre will be activated at 6pm today and all heads of subcommittees are asked to ensure at least one member of their subcommittee is present at the centre, which is at the NEMO headquarters at all times.
Gonsalves urged all citizens to take the necessary precaution to preserve life and property.
And he said that persons should continue to listen to updates from the Met Services and all releases from NEMO and stock up on water, food, medicines and other emergency supplies.